Colby Rasmus doesn't ever want to leave the Astros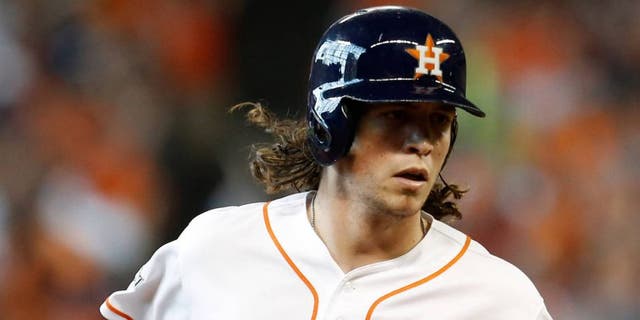 Colby Rasmus is only 29 years old, but he's already thinking about the end of his career.
The outfielder recently re-signed with the Houston Astros with a one-year deal (becoming the first player to accept a qualifying offer in MLB history).
Coming off a season in which he hit 25 home runs, collected 61 RBIs and was a postseason hero for Houston, Rasmus opted to stay in town on a short-term deal rather than go somewhere else for a long-term contract.
On Tuesday, Rasmus told Evan Drellich of the Houston Chronicle that he enjoyed his 2015 in Houston so much, he doesn't want to go anywhere else...ever:
He continued:
Rasmus has mentioned previously that he doesn't see himself playing particularly long, as he'd rather spend his days with his family. Still, he definitely seems to be happy at this point in his career, and will look to have another successful season with the Astros in 2016.