Coghlan has done it all for Cubs during unexpected season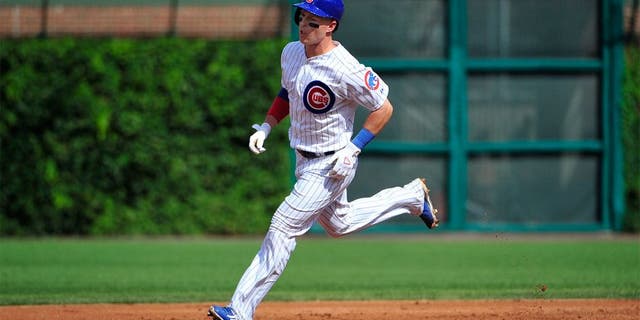 NEWYou can now listen to Fox News articles!
Teams don't make it to the postseason without a player like Chris Coghlan.
What has he done to help the Chicago Cubs' cause during this exceptionally unexpected season? The real question is what hasn't he done?
The super-utility player has played first base, second base, third base, left field and right field and has batted up and down the order. At 30, Coghlan's just happy to contribute any way he can after the 2009 NL Rookie of the Year found himself at Triple-A Iowa last season.
"I'm grateful that Joe has believed in me," Coghlan told CBS Chicago. "For the opportunity I've gotten here to play different positions, to hit in top of the order, the three hole, to be able play second, a position I haven't played in the major legues in years. Joe trusted me enough to throw me out there. And then playing all over the outfielder, a little third, and even first, to give Rizzo a little break. I'm grateful."
If the Cubs earn the wild-card berth and move into the division series, Coghlan has earned the trust of his manager and teammates to fill any role in any situation.
That's a valuable commodity in the postseason. Which is why teams don't make it that far without a guy like Coghlan.
(h/t CBS Chicago)