Coaching staff pleased with Kendall Hunter's progress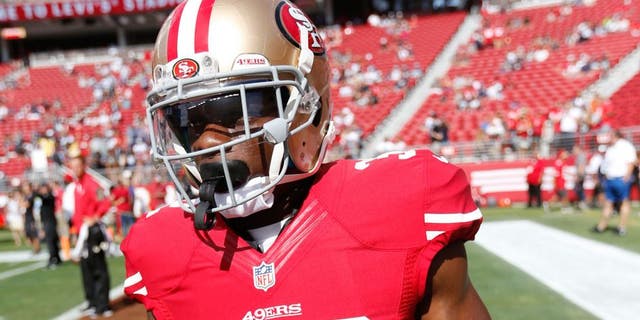 Carlos Hyde is expected to be the starting back for the 49ers come Week 1.
But could Kendall Hunter possibly challenge for that role?
During the team's joint practice with the Broncos, it was Hunter who got the first carry in the backfield.
"I've got to take advantage of every opportunity, every time I touch the ball," Hunter said, via the San Jose Mercury News.
Hunter has battled injuries in recent years, and missed the entire 2014 season due to a torn ACL.
But according to head coach Jim Tomsula, Hunter looks as good as ever.
"You all can see him run, see him move, the burst and all that stuff," Tomsula said, via the San Jose Mercury News. "I felt really good for Kendall, man. We wanted to get him to this point here, get him more reps and get moving a little bit."
During his first three seasons, Hunter totaled 1,202 rushing yards (4.6 yard per carry) and 12 touchdowns backing up Frank Gore.
If Hunter is as good as advertised once he sees preseason action, the 49ers could have have a lot of depth at running back with Hyde, Hunter, Reggie Bush and perhaps Jarryd Hayne.
That wouldn't be a bad dilemma to have.
(h/t San Jose Mercury News)