Coach gets a real tongue-lashing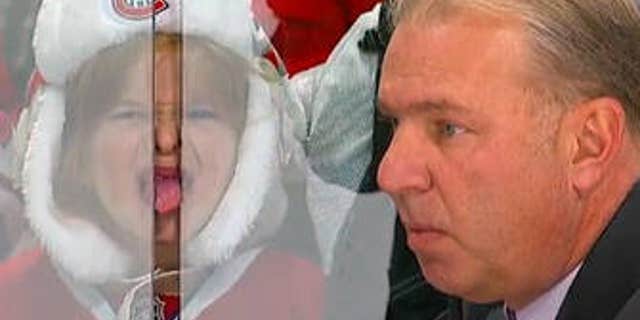 Ever been so mad at your team's coach you feel like you could punch him in the face? OK, maybe you just want five minutes to give him a good piece of your mind.
But what happens if you really do get that chance? You think you would make the most of it, or back down when the bell actually rang?
For this kid in Montreal on Saturday night, barely a sliver of space existed for her to make her feelings known ... and she took advantage of it.
Clearly, she was not pleased with the play of Michel Therrien's team, which trailed the San Jose Sharks 2-0 in the third period at the time. Unfortunately for her, that would be the final score .
The original article can be found at FOXSports.com: Coach gets a real tongue-lashing.