Coach Crean promises to keep working on Hoosiers' culture after series of embarrassments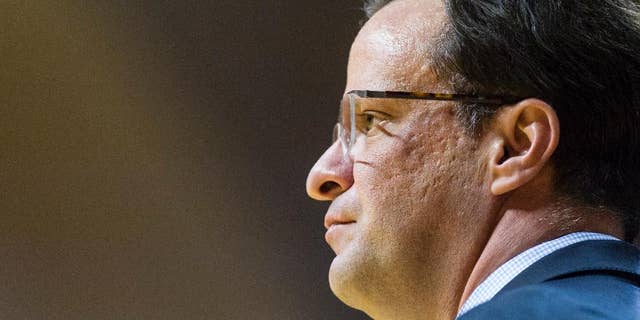 BLOOMINGTON, Ind. – Tom Crean hopes his Indiana players have gotten the message.
Two days after three suspensions left an embarrassing mark on the Hoosiers' program, Crean spent 45 minutes answering questions about what happened and what can be done to clean things up.
Two sophomores, starting guard Stanford Robinson and starting forward Troy Williams, will begin serving their four-game suspensions Thursday night when the Hoosiers play Northwood in an exhibition game. Freshman forward Emmitt Holt, a backup, also has been suspended four games after being cited Saturday for underage drinking. Holt was the driver of a car that hit teammate Devin Davis and sent the sophomore forward to a Bloomington hospital with a head injury.
Crean says Davis is improving but that it will be a "long" road to recovery.