CM Punk teases potential announcement regarding his future with the UFC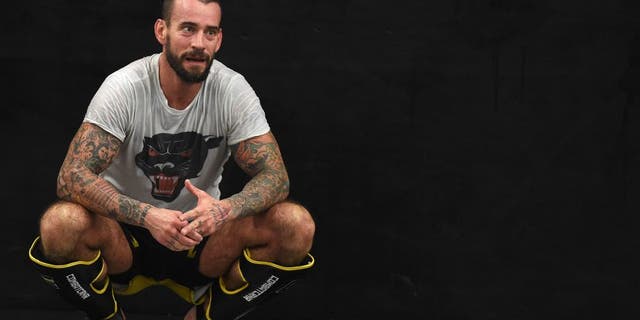 CM Punk is still looking for a fight.
Despite a disastrous outing in his UFC and professional mixed martial arts debut at UFC 203 back in September, former WWE superstar CM Punk says he's ready to jump back into the Octagon -- and soon.
The winless welterweight told MMAFighting recently that the loss did not deter him from continuing his dream of being a pro fighter, and that he's already had conversations with UFC president Dana White about what's next.
"That's up to Dana," Punk said. "I had a conversation with him. I told him, 'hey, if you want to cut me, I get it. But I'm fighting, whether it's for you or somebody else.' Now, I don't have an agent, I don't have a manager -- I'm like Bill Murray with a lot less money, and not as funny or as famous.
"But I told him I want to fight again. We're back at it, we're back to the drawing board. So, it's up to him. He floated me an idea and we're kind going back and forth on right now. I'm at the point where I want to get something on paper, so you might hear an announcement in the coming weeks."
No telling exactly what that announcement could be and Punk was pretty tight-lipped when pressed on it, only saying it was a "private conversation" between him and Dana. But the lines of communication are open and that's always positive.
Following Punk's first-round loss to opponent Mickey Gall, White said it was highly unlikely that his next fight would be under the UFC banner. But the UFC president changed his tune, likely once he saw the PPV numbers from that night.
While there's no guarantee Punk's numbers do as well for his second trip to the Octagon, the former pro wrestler is not focused on any of that. Punk just wants to keep training so he can fight again, so long as it doesn't intrude on his eating schedule.
"If it was up to me -- I'm trying to think in terms of food schedule. I can just pig out on Thanksgiving and skip Christmas, so maybe January or February." Punk said. "It all depends on who it is, where it is. I really do [want to get back in there]."