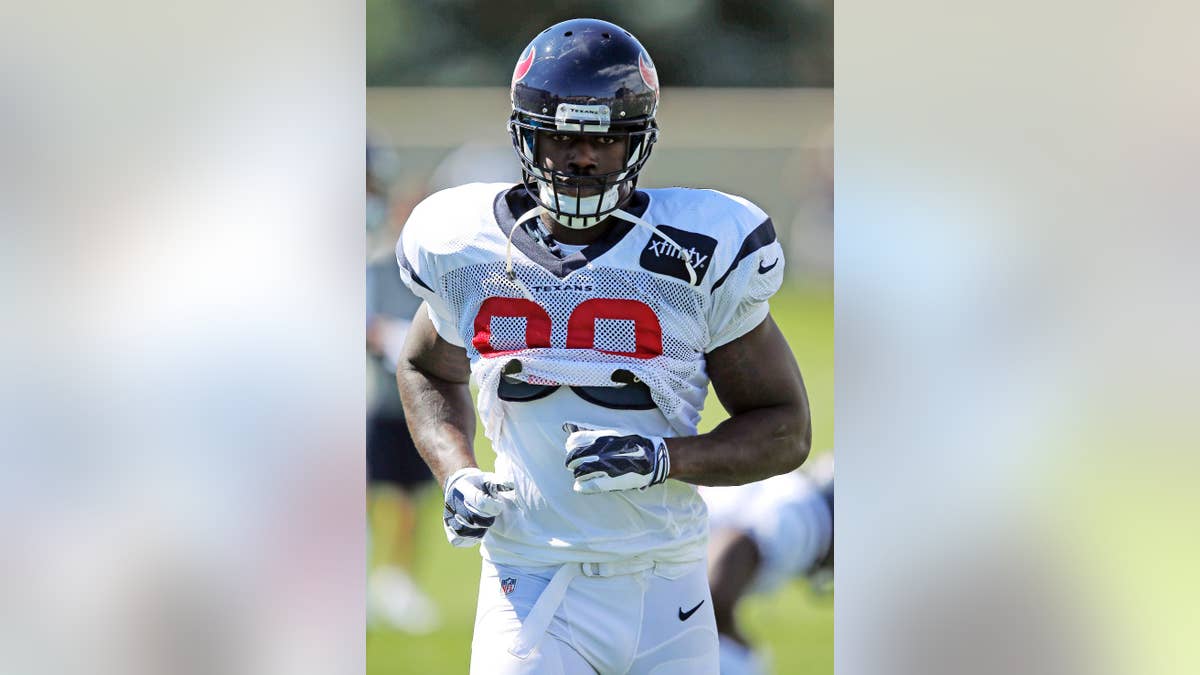 HOUSTON – Top overall pick Jadeveon Clowney will have a second knee surgery, ending his season for the Houston Texans.
Clowney visited Dr. James Andrews in Pensacola, Florida, on Wednesday to have his right knee examined and coach Bill O'Brien announced the news on Thursday.
The outside linebacker was injured in Week 1 and had arthroscopic surgery Sept. 8. He has played three games since then, but has never completely recovered from the procedure and said last week that he's still in a lot of pain.
O'Brien wouldn't address specifics of Clowney's surgery.
The Texans drafted Clowney after a three-year career at South Carolina in which he had 130 tackles, 24 sacks, 47 tackles for losses and 20 quarterback pressures.
___
Online:
AP NFL websites: www.pro32.ap.org and www.twitter.com/AP_NFL