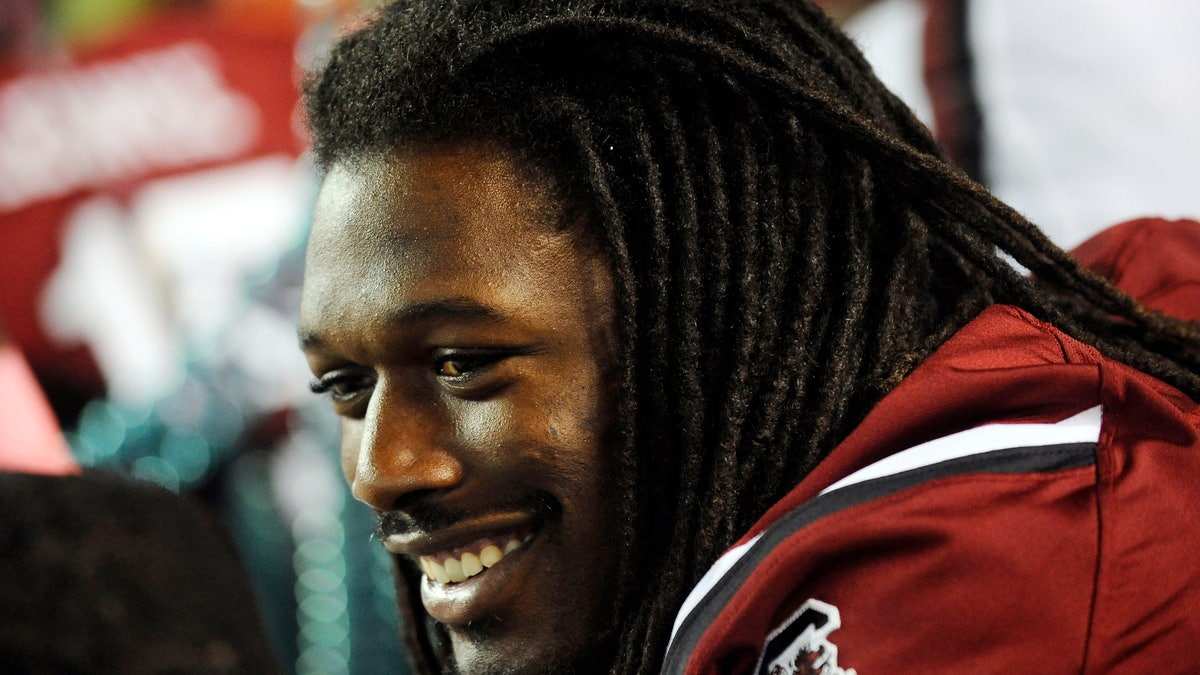 COLUMBIA, S.C. – Injured South Carolina All-American Jadeveon Clowney was back at practice Wednesday, although it was still unsure if he would play this weekend at Arkansas.
Clowney has a strained muscle near his ribcage that he hurt last week. He pulled himself out of the Gamecocks' 35-28 victory over Kentucky last Saturday night, saying shortly before kickoff that he was in too much pain.
Clowney had missed practice Monday and Tuesday with the injury. However, he worked out for all of the 2 ½ hour session on Wednesday and participated in sprints at the end of workouts with teammates.
Earlier Wednesday, Gamecocks coach Steve Spurrier said he was hopeful that Clowney could return to the lineup when South Carolina (4-1, 2-1 Southeastern Conference) takes on the Razorbacks (3-3, 0-2) on Saturday.