Closer Huston Street brings unique comedic stylings to Angels charter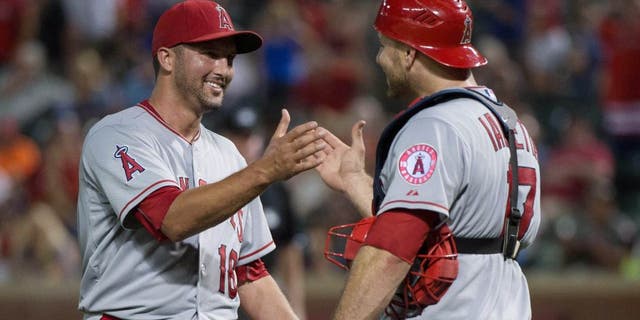 You've gotta hand it to Huston Street ... the dude is funny.
The Angels closer posted some hilarious pictures on Sunday -- with equally funny/insulting captions -- to his Twitter account during the Halos' charter plane ride to Chicago for a three-game series vs. the White Sox.
Street, who's known to troll his then-pregnant wife and poke fun at Mike Trout during the trade deadline, is 3-2 with a 2.59 ERA on the year. He's also recorded 26 saves and 40 strikeouts in 41 2/3 innings pitched in 2015.
On July 22, Street became the 27th pitcher to achieve 300-career saves.