Clippers say Blake Griffin will miss the rest of the playoffs with a toe injury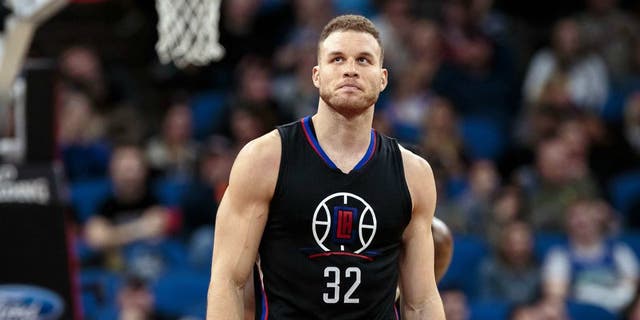 NEWYou can now listen to Fox News articles!
Blake Griffin will miss the rest of the playoffs after suffering an injury to the plantar plate of his right big toe in the Clippers' Game 3 win over the Jazz, the team announced on Saturday in an official release. L.A. rallied from a 14-point deficit to earn the victory after Griffin left the game in the first half.
Griffin has played near an All-Star level when healthy the last couple of seasons, but injuries have consistently impacted his ability to remain on the floor. He missed more than half of the regular season last year with a quad injury and a broken hand suffered in an embarrassing off-court incident, and then was ruled out again in the first round of the playoffs after re-aggravating the leg injury. Griffin also missed 18 games earlier this season after undergoing arthroscopic knee surgery.
Griffin can (and almost certainly will) opt out of the final year of his contract to become an unrestricted free agent this summer. His injury history (along with just how far the Clippers can go in these playoffs without him) will undoubtedly be factors for the team to think about when weighing the decision to re-sign him.