Clippers rally from 35 down, win preseason finale despite Lillard's 39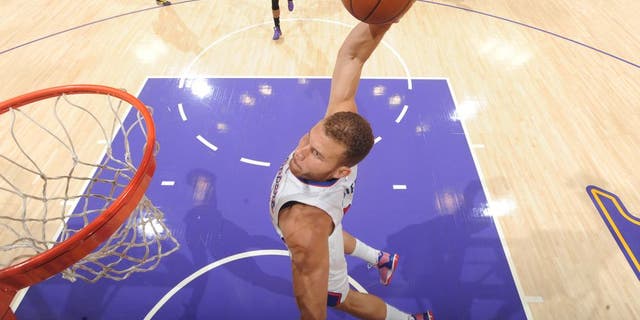 NEWYou can now listen to Fox News articles!
LOS ANGELES -- Blake Griffin scored 22 points and Paul Pierce had 19 as the Los Angeles Clippers rallied from 35 down and defeated the Portland Trail Blazers 115-109 in the preseason finale for both teams on Thursday night.
Pierce scored 14 in the fourth quarter for the Clippers, who trailed by 28 in the first quarter and 18 at halftime. J.J. Redick's 3-pointer tied it at 102. Wesley Johnson followed with a 3-pointer to give the Clippers the lead for good.
Blazers: Damian Lillard started hot with 14 points, six assists and four rebounds in the first nine minutes. He finished with 39 points ... CJ McCollum scored 22.
Clippers: Redick and Austin Rivers each scored 16. ... Lance Stephenson scored nine in his second straight start.
Star watch: Pierce made five 3-pointers in the second half, the last to give the Clippers a 113-107 lead.
Midseason form: Lillard drove the lane for a layup and made a 3-pointer on back-to-back possessions in the first quarter.
Up next: The Clippers open the regular season at Sacramento on Wednesday. Portland will host New Orleans on Wednesday.