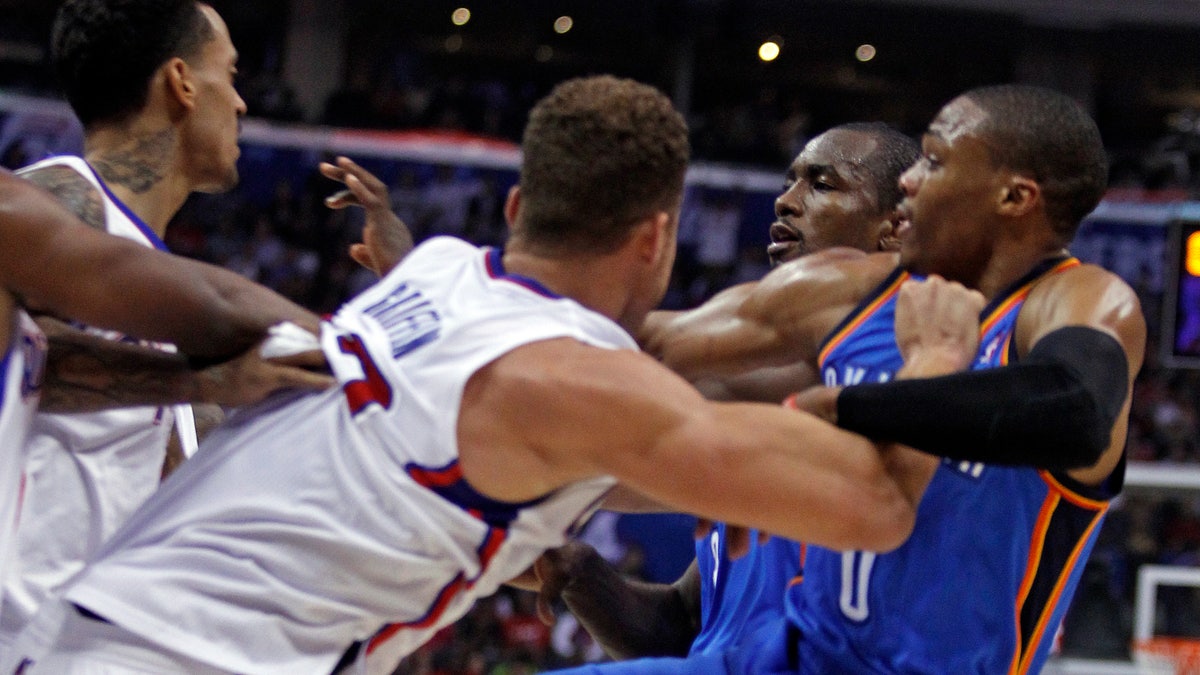 LOS ANGELES – Matt Barnes is apologizing to his Los Angeles Clippers teammates and coaches for getting ejected and then sending out a profane tweet.
Barnes, along with Oklahoma City's Serge Ibaka, got ejected and Blake Griffin of the Clippers received a technical foul for their parts in a scuffle with 6 seconds left in the second quarter of their game Wednesday night.
Griffin was trying to put the ball up and his arms and Ibaka's became entangled. Barnes shoved Ibaka hard in the chest. Griffin kept trying to get at Ibaka as players from both teams formed a scrum.
After his ejection, Barnes used a derogatory term in a profane tweet that began "I love my teammates like family," but went on to suggest he was tired of backing them up because his actions "cost me money."