Cleveland Indians Fire Manager Manny Acta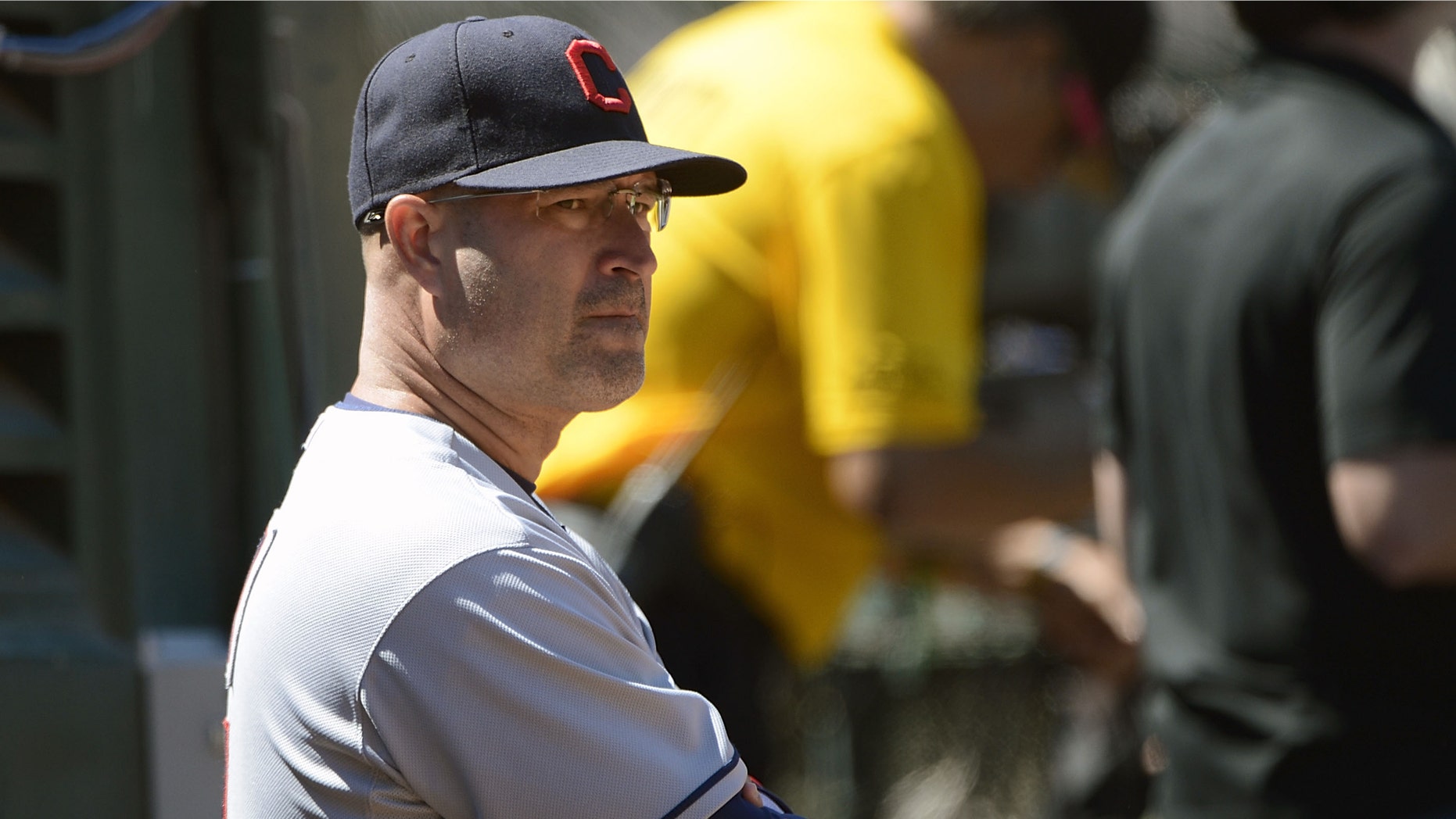 CLEVELAND – Sometimes someone has to take the blame. And in the case of the Cleveland Indians, manager Manny Acta was the one who took the hit.
The Dominican-born ball player, who was hired by Cleveland in 2009 after two losing seasons as Washington's manager, was fired Thursday by the Indians, who dropped from contention in July to last place in the AL Central.
Cleveland was within three games of first place on July 21 before losing 21 of 25, going 5-24 in August, and eventually sliding all the way to the bottom of its division.
And while it certainly wasn't all Acta's fault, when the team performs poorly it never reflects positively on a manager.
Acta went 214-266 in nearly three seasons with the Indians, who are just 21-50 in the second half this season.
The Indians announced that Acta, who had just one season left on his contract, would not return in 2013.  If there is any solace to Acta it's that his final two games as the Indian's manager were road wins over the second-place White Sox, who are chasing Detroit for the division title.
Bench coach Sandy Alomar, a former Indians All-star catcher and fan favorite who could become Cleveland's next full-time manager, will replace Acta for the last six games of 2012.
Indians general manager Chris Antonetti said the search for a new manager will begin immediately. Acta's coaching staff will remain intact for the rest of this season.
Manny is not the only one to blame. We need to take a hard look organizationally to see how we can do better. We all have higher expectations.
Antonetti, who probably shares some responsibility for the Indians' stunning drop this season, said the decision to dismiss Acta was made Wednesday night following discussions with Indians president Mark Shapiro and owner Paul Dolan.
"Unfortunately, our results on the field fell short of our expectations," Antonetti said. "We made this decision with the idea of getting better moving forward."
Antonetti shared in the responsibility for the Indians' disappointing season.
"Ultimately, the responsibility rests with me," said Antonetti, adding Acta handled the decision with class. "Manny is not the only one to blame. We need to take a hard look organizationally to see how we can do better. We all have higher expectations."
Earlier this month, Dolan said he was not considering a managerial change, but the Indians continued to stumble and left the club with little choice. Dolan indicated the decision was made by Antonetti, who is in his second season.
"I have great respect for Manny and appreciate the effort he exhibited not only leading our team, but also the contributions he made in our community over the past three years," Dolan said in a statement. "I fully support Chris' decision to make this change and am confident that he will lead a tireless search to find the right individual to lead the club to our ultimate goal of winning the World Series."
The 43-year-old Acta maintained a stoic attitude during the Indians' freefall and insisted he wasn't concerned about his future but only about developing young players.
It didn't help him that several Cleveland players underperformed this season while others couldn't stay healthy. Former All-Star center fielder Grady Sizemore, who was signed to a one-year, $5 million free-agent contract in November despite missing most of the past three seasons with injuries, never got healthy enough to play. Designated hitter Travis Hafner missed several months with a bad back.
And Antonetti's major acquisition in 2011 of ace Ubaldo Jimenez failed to pay dividends as the right-hander went 9-17 with a 5.55 ERA.
After winning 80 games in 2011, the Indians entered the season with high hopes. It seemed as if they were in position to compete for a playoff spot before their inexplicable collapse, and Acta paid the steepest price.
"I always hoped our play would turn around in the second half," Antonetti said. "Unfortunately it didn't."
Based on reporting by the Associated Press.
Follow us on twitter.com/foxnewslatino
Like us at facebook.com/foxnewslatino