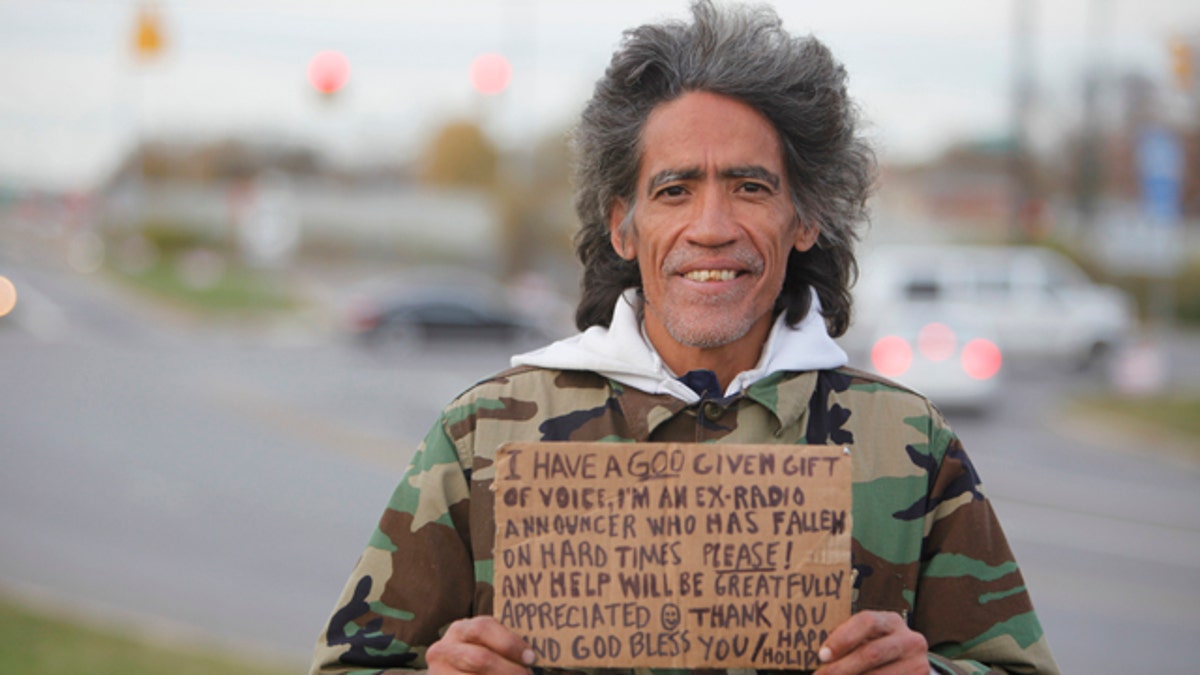 The Cleveland Cavaliers have offered a job and a house to a homeless man with a golden radio voice.
Ted Williams, whose deep baritone and plight have made him an online video sensation, was first contacted Wednesday by the NBA team during an interview on a local Columbus radio station.
"We'd like to offer you full-time work with the Cleveland Cavaliers, as well as Quicken Loans Arena. On top of it, because we know you're a person trying to get up on your feet, Quicken Loans is actually offering to pay a mortgage on a home," team spokeswoman Tracy Merek said on the show.
The 53-year-old father of nine tells Fox8.com that he will take the job offer.
"That lady offered me a full-time job with the Cavs and then something about the mortgage of a home? I'm going with that! Out of all the offers I've had, and I've had quite a few, I'll be working in Cleveland, Ohio," Williams told the website.
"It's just phenomenal and it's getting more and more overwhelming as the minutes go by."
Williams was spotted by the Columbus Dispatch newspaper standing near a highway exit ramp. In a video interview, Williams -- holding a cardboard sign that asks motorists for help and says, "I'm an ex-radio announcer who has fallen on hard times" -- explains in his smooth, deep voice that he grew up in New York and that he was drawn to radio at the age of 14.
Williams said he went to school for his voice training, but that his life was later affected by alcohol and drugs in the 1990s. He says he has been sober for two years.
NFL Films is also hoping to contact Williams about doing possible voiceover work.
Click here for more on this story from Fox8.com.
The Associated Press contributed to this report.