Cleveland Browns become 2nd team in NFL history to finish season 0-16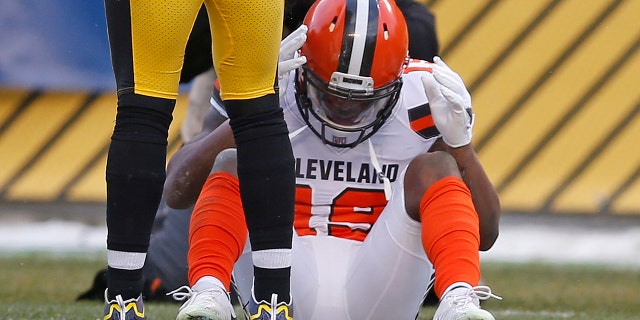 The Cleveland Browns ended its 2017 season Sunday with an embarrassing statistic to its name, becoming just the second team in NFL history to finish 0-16.
Cleveland had a chance late in the fourth quarter in Pittsburgh, but quarterback DeShone Kizer's fourth-down pass to Corey Coleman bounced off Coleman's hands and fell incomplete.
The Steelers ran out the clock to complete a 28-24 victory.
The Browns joined the 2008 Detroit Lions as the only teams to go 0-16.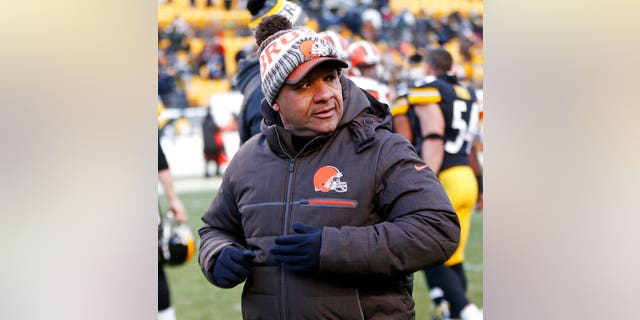 Many fans of the team seemed to be good sports, taking their "honor" in stride. Thousands of people have pledged on Facebook to attend a "parade" to honor the Browns' so-called "perfect season." The shindig was set up before their season ended; it's unclear if it will actually go on as planned.
Before the Lions, three other teams had winless seasons. The 1960 Dallas Cowboys finished 0–11 with one tie, the 1976 Tampa Bay Buccaneers ended with a 0–14 record, and the the 1982 Baltimore Colts went 0–8 with one tie in a season shortened by a strike.
"As we all know, the Cleveland Browns have had a magical season full of fun & utter embarrassment. Wikipedia defines embarrassment as, 'an emotional state that is associated with moderate to high levels of discomfort, and which is usually experienced when someone has a socially unacceptable or frowned-upon act or condition that was witnessed by or revealed to others.' This is the condition we deal with every Sunday as a Browns fan!" supporters of the "perfect season" parade wrote on a GoFundMe page to raise money for the event.
Head coach Hue Jackson is expected to return despite a 1-31 record and the Browns have two of the top four picks in the 2018 draft.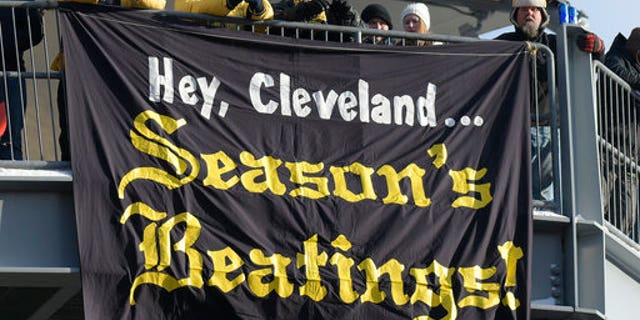 While Jackson, who will jump in Lake Erie at some point in the near future to fulfill his vow the Browns wouldn't go 1-15 as they did in 2016, may return to the team in 2018, another offseason filled with searching awaits.
Nearly four months removed from a taut 21-18 loss to Pittsburgh in the season opener -- a game that seemed to indicate the Browns were ready to take a significant step forward in Jackson's second year -- Cleveland walked onto frigid Heinz Field still looking for its first win in 372 days. The wait will continue for another eight months following three hours that symbolized Cleveland's historically miserable season.
The Associated Press contributed to this report.