Clemson's K.J. McDaniels says he's ready to follow his NBA dream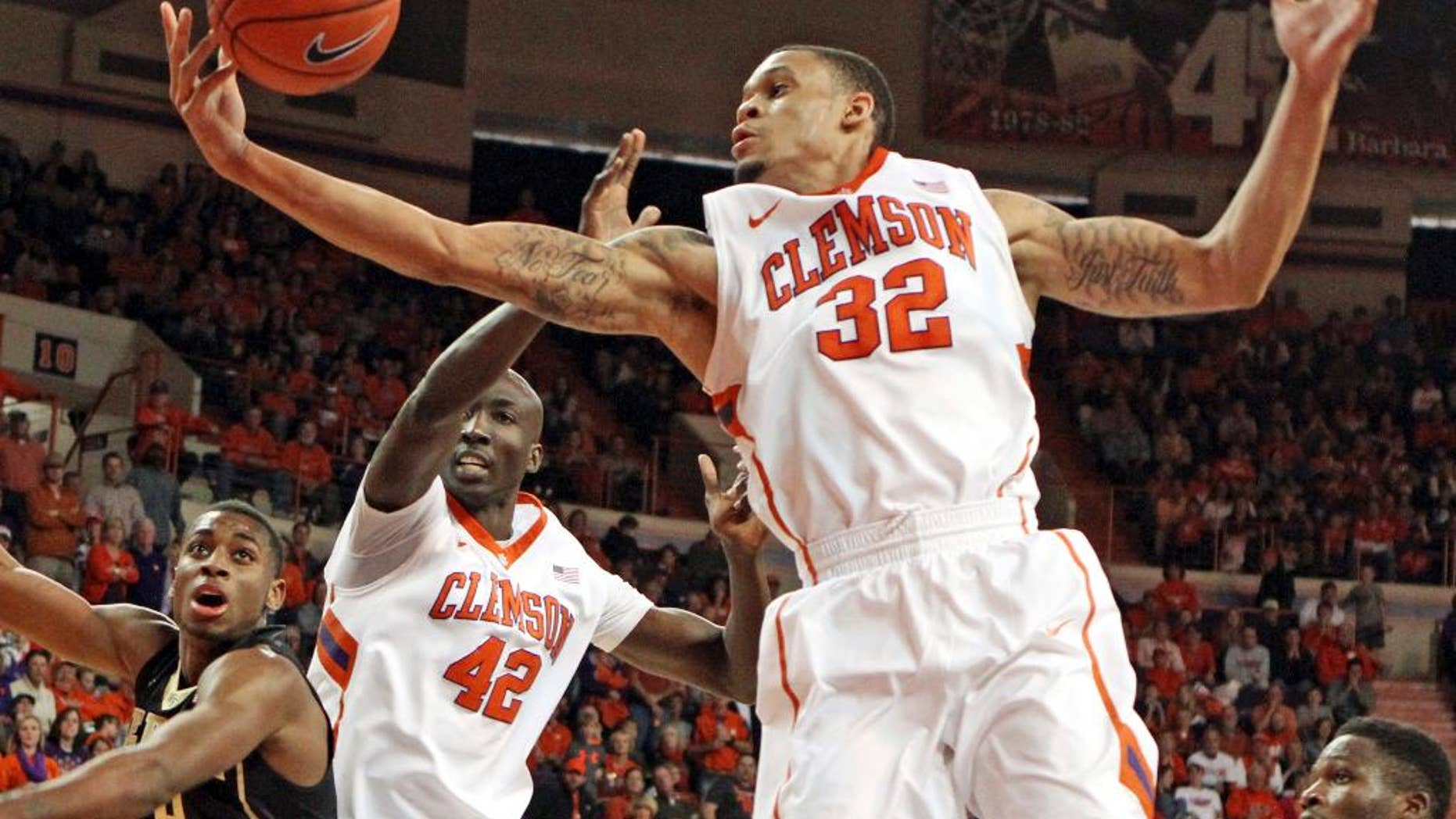 CLEMSON, S.C. – K.J. McDaniels says he's dreamed about the NBA since first touching a basketball as a child.
The Clemson forward says it's time to take that step following his junior season, when he led the team in scoring, rebounding, blocks, steals and three-point goals made.
McDaniels declared for the NBA draft this week and talked Wednesday about his decision to forego his senior year. The 6-foot-6 forward from Birmingham, Ala., is considered a mid-to-late round selection in the NBA draft in June.
The Atlantic Coast Conference defensive player of the year says he was torn about returning and finally came to peace with his choice last week.
He thanked Clemson's coaches for helping him develop the past three seasons.