Clemson players lend a hand to Habitat for Humanity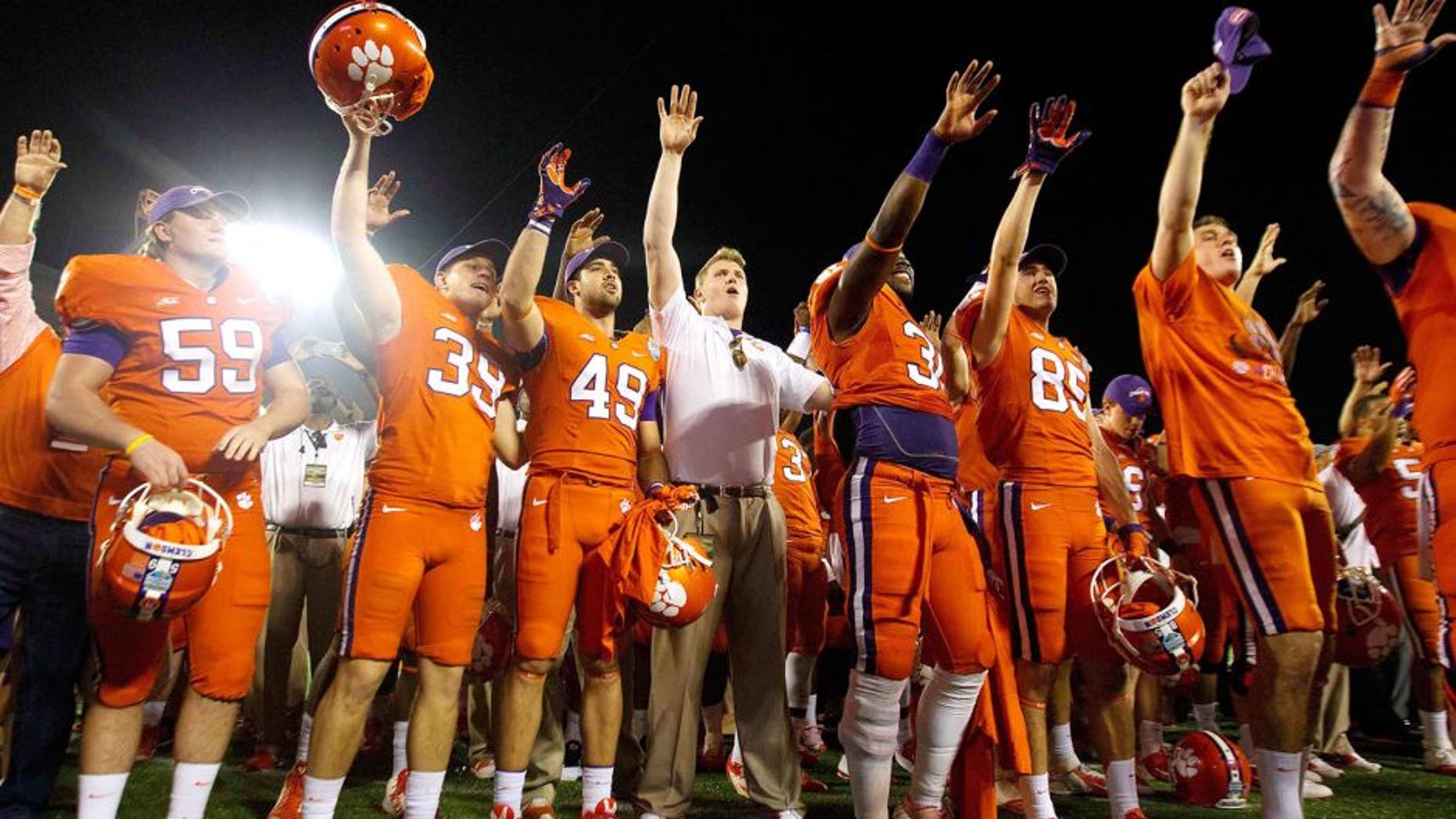 It wasn't your typical day of work for the Clemson football team on Tuesday as the Tigers took a break from driving sleds to drive nails when they lent a hand to Habitat for Humanity.
Over 100 Clemson players and coaches teamed up at the he Melrose Place subdivision in Anderson, S.C. to assist in the construction of two single-family homes.
Even injured wide receiver Mike Williams got in on the action as he hammered home a few nails and pitched in when he could, which led coach Dabo Swinney to joke, "I gotta get something out of you this fall."
Clemson sophomore quarterback Deshaun Watson, who grew up in a habitat home, was presented with Habitat for Humanity International's inaugural Next Generation Award, which honors young people who grew up in a Habitat house and embody the qualities of determination, commitment, dedication and citizenship and for setting an example for other Habitat families.
"We're just giving back and being grateful and thankful for what we have,"Watson told Greenville Online. "It's great to see these families' smiles and know that they have a brighter future."
The No. 11 ranked Tigers (3-0, 1-0 ACC) have a bye this weekend, but will return to action on Oct. 3 when they host No. 6 Notre Dame (3-0).
(h/t Greenville Online)