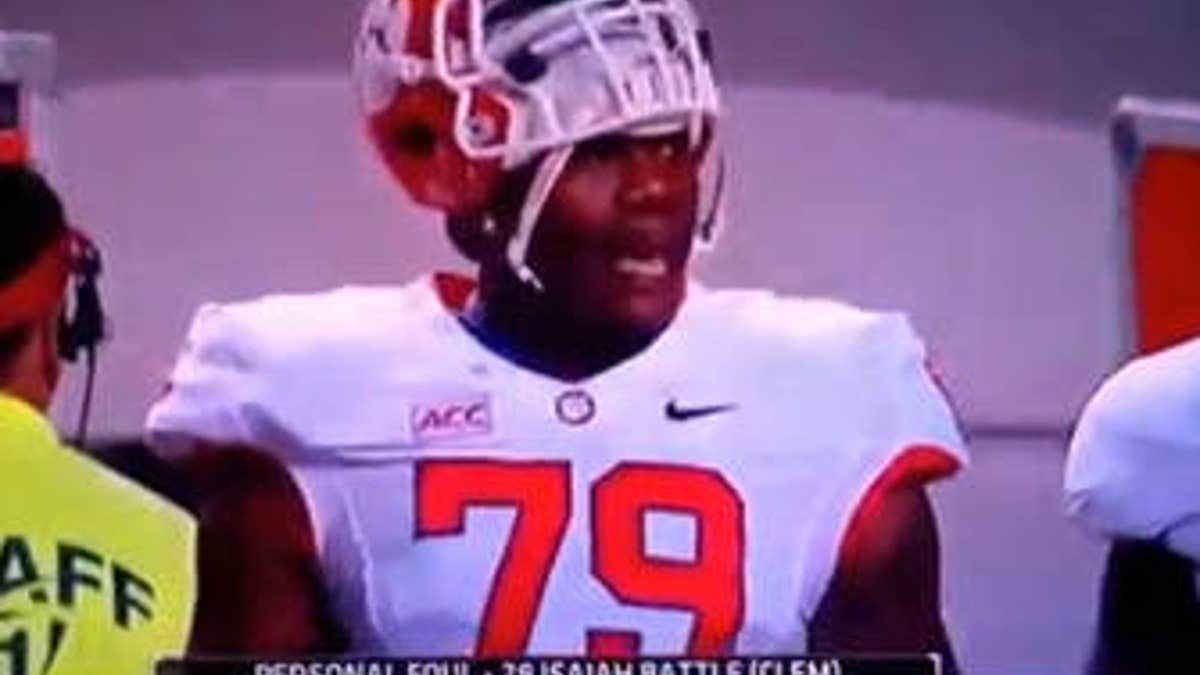 With the third-ranked Clemson Tigers leading N.C. State handily with about 90 seconds left Thursday night, offensive lineman Isaiah Battle decided to deliver the knockout punch -- literally.
After a clock-eating first-down run for no gain, Battle got face to face with safety Jarvis Byrd and slipped an uppercut that caught Byrd right on the chin and sent him somersaulting backwards. Skip to the 1:40 mark to watch it all unfold:
Pretty fast hands -- Floyd Mayweather Jr. would be proud -- but did he think they were too fast for the human eye to catch? The refs flagged him, and that was the end of the night for the sophomore from Brooklyn, who got ejected with the Tigers' 26-14 victory well in hand and likely will be suspended for next week's game against ... Wake Forest.
Maybe he's not so dumb after all.