Clemson, Oklahoma, Georgia and Alabama picked for College Football Playoff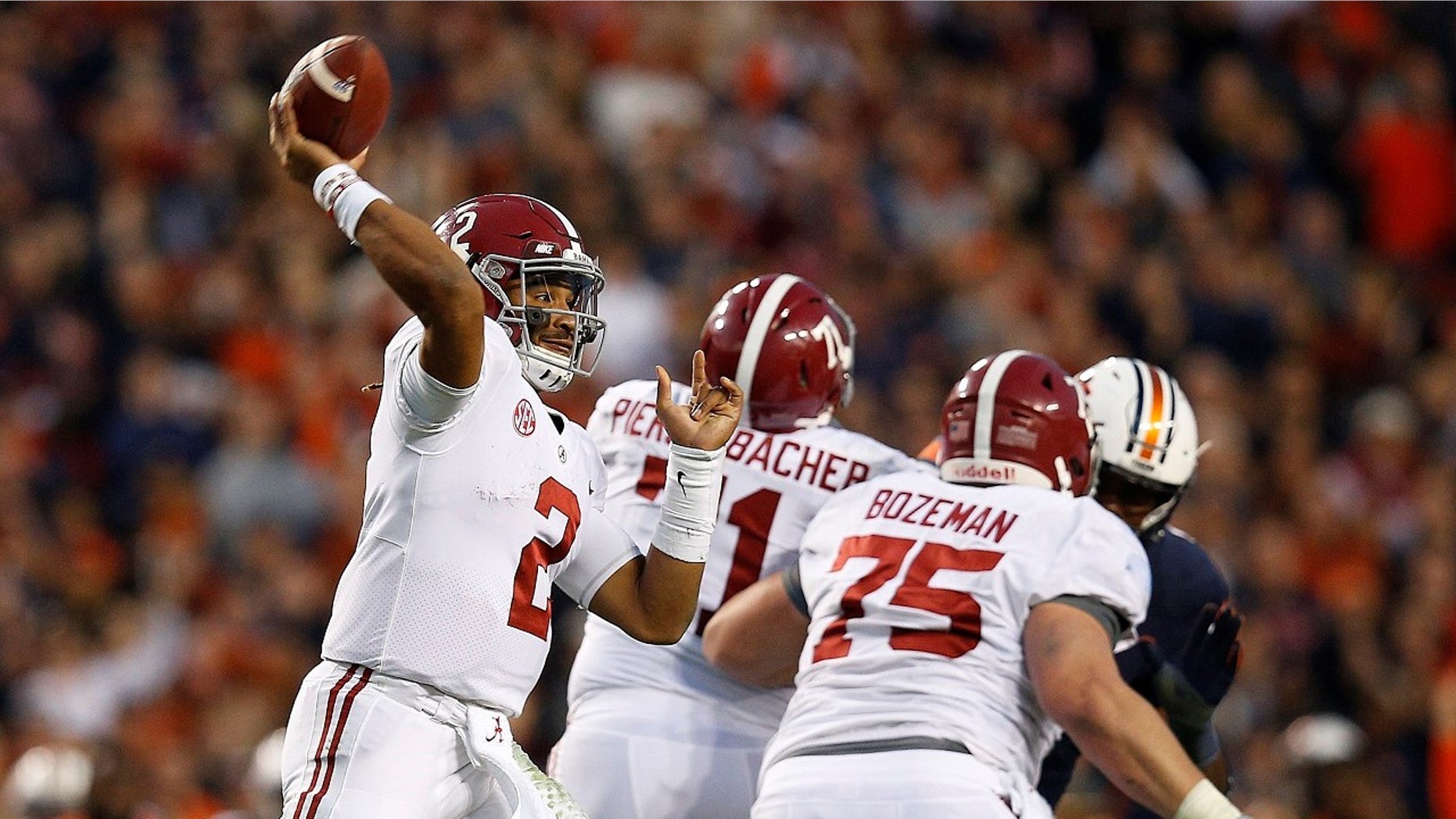 The College Football Playoff matchups are officially set.
Alabama Crimson Tide got the nod over Ohio State Buckeyes for the number four spot in the College Football Playoff, the CFP selection committee announced on Sunday. The Tide will play in the Sugar Bowl against Clemson Tigers on Jan. 1. Oklahoma Sooners and Georgia Bulldogs will meet in the Rose Bowl on New Year's Day.
The semifinal winners will then head to Atlanta to play for the national title on Jan. 8.
The call to choose the Tide over the Buckeyes was the question the selection committee faced, the toughest call in the four-year history of the playoff.
The Tide had a more consistent season and only lost once, compared to the Buckeyes who fell twice. Ohio State also suffered an embarrassing 31-point lost against the unranked Iowa Hawkeyes. However, the Buckeyes also have a more impressive set of victories compared to the Tide.
Ohio State won the Big Ten while Alabama did not even win its Southeastern Conference division.
The committee rolled with the Tide, and for the first time the playoff will include two teams from the same conference. Alabama joins SEC champion Georgia and an all-SEC title game is possible.
Last season, Clemson beat Alabama 35-31 in the national championship game.
The Associated Press contributed to this report.