Clean up! Jets know they need better performance after sloppy win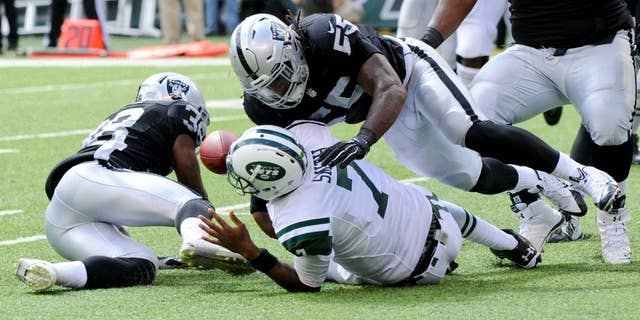 FLORHAM PARK, N.J. – The New York Jets were not really in the mood to celebrate their season-opening win over the Oakland Raiders.
Sure, Rex Ryan was happy to be 1-0 and says based on the film, his team "dominated the game." He also knows the Jets should've cruised instead of holding on for a 19-14 victory Sunday.
After the Jets were called for 11 penalties and missed a handful of opportunities, they need to get much better in a hurry — especially with Aaron Rodgers and the Green Bay Packers up next.
Quarterback Geno Smith says there's "lots of room for improvement," and points to the Jets getting just one TD in four trips to the red zone. Guard Willie Colon adds that he was "embarrassed" by the three penalties for which he was called.
___
AP NFL website: www.pro32.ap.org and www.twitter.com/AP_NFL