Clayton Kershaw gives Cubs ace Jake Arrieta advice on free agency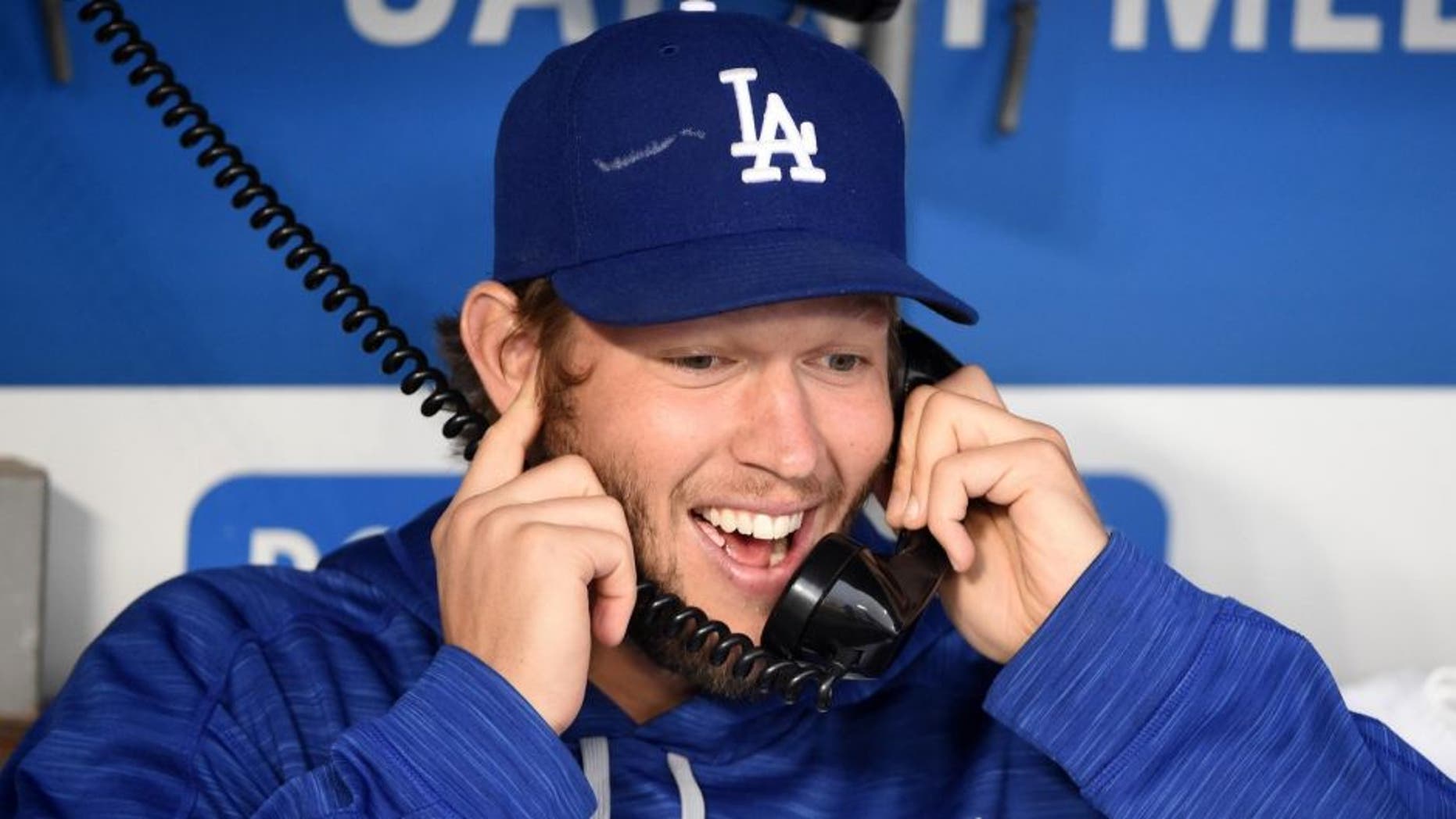 Clayton Kershaw and Jake Arrieta are two of the best pitchers in all of baseball, and it's not really close. There are differences between the two -- mainly age and pitching style -- but the most glaring is the disparity between their contracts. Arrieta is currently pitching on a one-year deal worth $10.7 million, which he signed earlier this year to avoid arbitration.
Kershaw, on the other hand, inked a massive seven-year, $215 million contract in 2014 and is making more than $30 million per year. While they're arguably the most dominant pitchers in the game, the two aren't being paid like equals, though that day could come next year. Arrieta is set to be a free agent for the first time following the 2017 season, and he's looking to get paid like an ace.
Kershaw got his money, and he shared a bit of advice for Arrieta, nudging him to stay in Chicago where he's clearly happy.
"Every situation is different," Kershaw said via ESPN. "For me there wasn't anywhere else I wanted to go. I was comfortable. I was home there [in Los Angeles]. Not to mention all the other factors. It's a great city, it's a great place to play, it's a great team and it's a great place to pitch. When you combine all those factors, it was an easy decision.
"The financial aspect is going to play a huge role in it. But at the end of the day, you can make the most money somewhere and [if] you're not going to be happy, it's not worth it. I definitely took that into account."
Kershaw never seemed to consider leaving Los Angeles, and why would he after receiving a $215 million deal? It was an easy choice for Kershaw, but the decision may not be as simple for Arrieta. At 30 years old, it's not certain he'll receive a seven-year deal, which every pitcher desires. More importantly, it's not definite that the Cubs will be inclined to give him such a lengthy contract.
For more reasons than one, Kershaw is a player Arrieta follows closely -- on the diamond and off it. The Cubs ace says he looks to Kershaw for advice, but will he make Chicago fans happy and listen to his words of wisdom ahead of free agency?
"He's going to go down as one of the greatest ever," Arrieta said. "He's a role model for kids. You learn from guys like that. As a peer of mine, I look to him for information."