Claudia Gadelha: 'I'm doing everything I can to be the girl to beat Joanna Jedrzejczyk'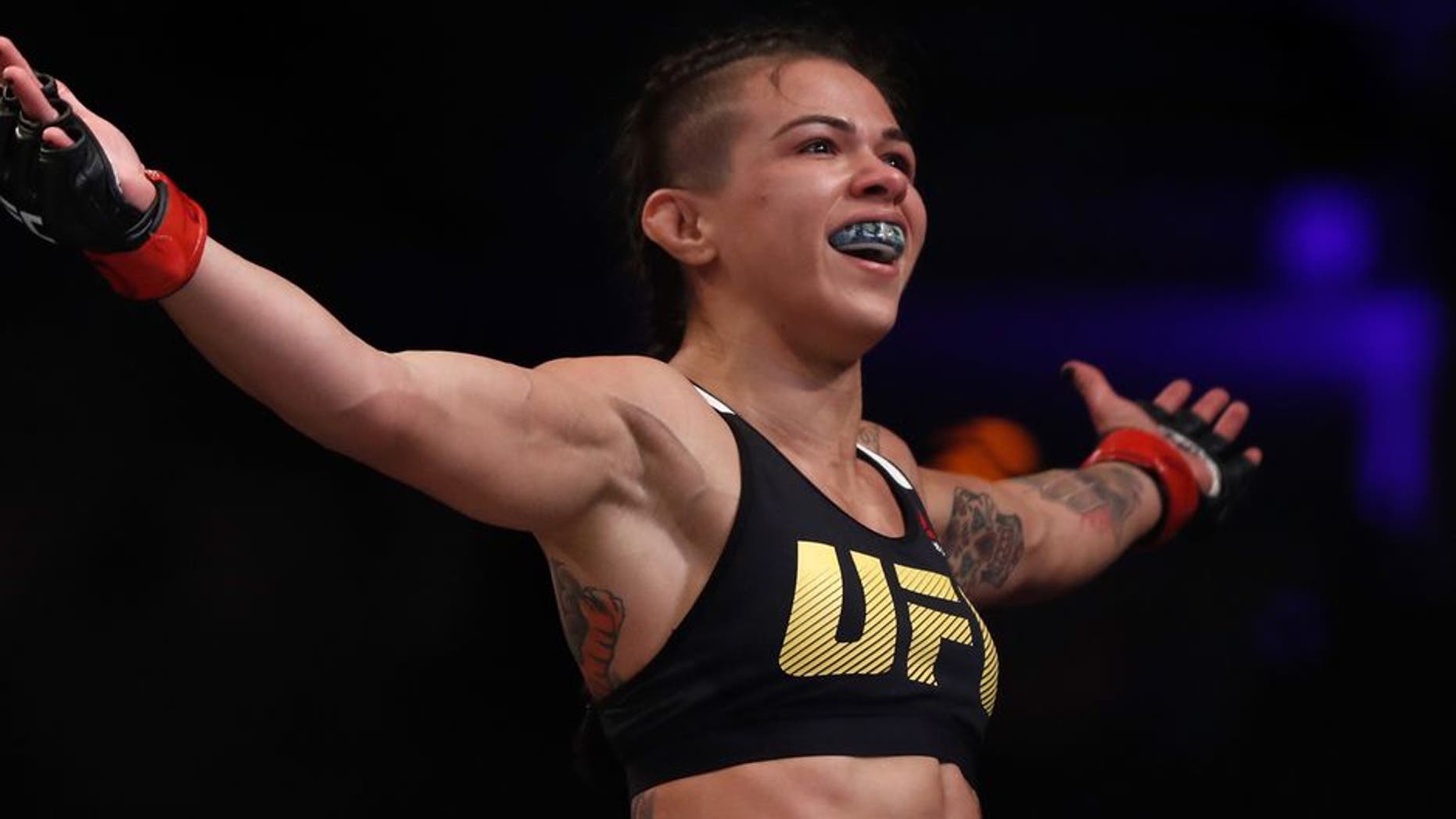 Claudia Gadelha knows she's the person with the best chance to dethrone strawweight queen Joanna Jedrzejczyk but even after a first round submission against No. 2 ranked Karolina Kowalkiewicz, she's not asking for a title shot.
Gadelha made quick work of Kowalkiewicz at UFC 212 to get her second straight win in arguably her best performance since joining the promotion.
She already entered the fight ranked No. 1 in the world at 115-pounds behind only Jedrzejczyk, but because they've already fought twice in the past, Gadelha isn't ready to ask for a third opportunity just yet.
Instead, Gadelha wants to continue to add to her arsenal with the new team she joined in New Mexico under head coach Chris Luttrell before she gets back into the Octagon with Jedrzejczyk again in the future.
"I felt like I wasn't getting any better. I trained in a big team my whole life with great fighters, but I felt like I needed attention. I needed a coach with me. I needed training partners to help me and to help me become the fighter that I wanted to be. I wasn't having that. It's so hard to make it in Brazil anyways so I challenged myself," Gadelha told FOX Sports about relocating from Brazil to the United States for her training camp.
With such a dominant win at UFC 212 it's hard to imagine what challenge might lie ahead for Gadelha outside of the championship, but she's happy to accept any opponent the UFC might put in her path.
For now, Gadelha is happy to see former "Ultimate Fighter" finalist Rose Namajunas get the next shot at Jedrzejczyk later this year.
"Rose [Namajunas] is saying she deserves to fight for the belt. She can go ahead," Gadelha said.
As far as her own plans, Gadelha is mostly focused on her upcoming move where she will officially relocate full time to the United States from Brazil while also enjoying the $50,000 bonus she earned for "Performance of the Night" at UFC 212.
"I'm moving to Albuquerque now, I decided I'm moving there full time. I want to buy a new car and a fancy dog and live my life," Gadelha said with a smile. "I'll think about it. I don't know what's next for me.
"I'll talk to the UFC and see what's the best thing to do right now. But I feel like nobody but Joanna is a challenge for me in the division."