Civil rights leaders want meeting with Hawks after inflammatory email from team's co-owner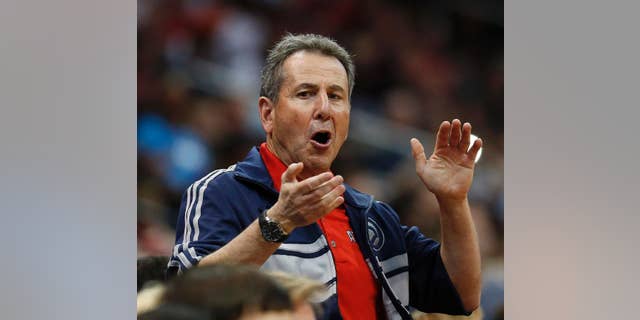 ATLANTA – Civil rights leaders in Atlanta say they will ask for a meeting with Hawks officials after the disclosure of a racially charged email written by the basketball team's co-owner.
The Rev. Markel Hutchins said Monday that he would ask for a meeting to discuss what he believes is a racist attitude permeating the organization.
The criticism came after Hawks co-owner Bruce Levenson announced Sunday that he would sell his controlling interest in the team, in part because of an email he wrote two years ago, offering a theory that black fans were keeping away white fans.
At a news conference Monday morning, Hutchins said he had not yet requested the meeting. It wasn't immediately clear whether team officials had received any request.