Cincinnati Reds ruthlessly troll Cubs fans with 'Bandwagon Cam'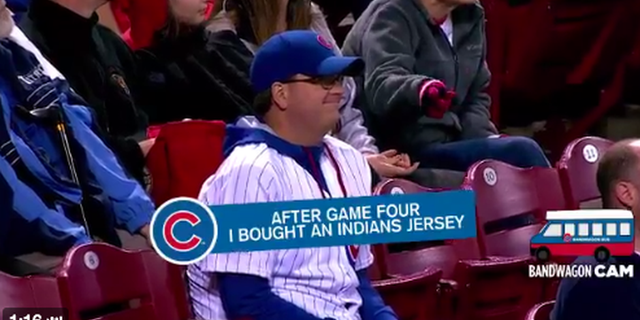 The Reds had a little fun at the expense of Cubs fans during Friday night's game at Cincinnati's Great American Park Friday night.
Now that the Chicago team has erased its underdog status by winning its first World Series in 108 years, the Reds took advantage of the throngs of newly-minted Cubs fans that have come out of the woodwork with this trolling "Bandwagon Cam."
This seemed particularly harsh, because it started outlike just your everydayin-game opportunity for fans to see themselves on the big screen. Until one spotted the "Bandwagon Cam" logo on the bottom right of the screen. And then threw shady "Life long Cubs fan since 2016" and "Bought this shirt earlier today" captions underneath those wearing Cubs gear in the stands.
Clearly, there's no love lost between these two NL Central teams. Though the Cubs had the last laugh, beating the Reds 6-5 in11 innings.
View gallery