Cincinnati quarterback Gunner Kiel expected to play vs Tulane, Munchie Legaux as well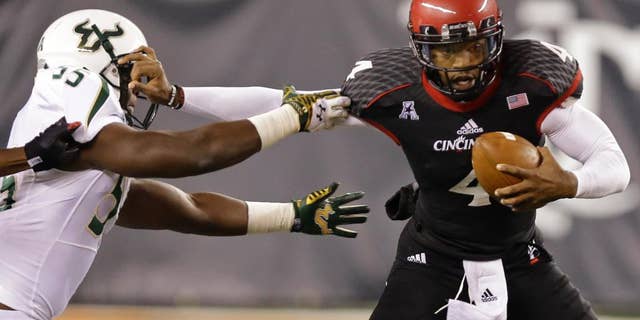 CINCINNATI – Cincinnati quarterback Gunner Kiel practiced on Tuesday and was expected to start the team's next game despite severely bruised ribs.
The Bearcats (4-3, 2-1 American Athletic Conference) travel to New Orleans — the hometown of reserve quarterback Munchie Legaux — to play on Friday night against Tulane (2-5, 1-2). Coach Tommy Tuberville says Kiel will start but Legaux will get into the game, too.
Kiel missed the second half of a 34-17 victory over South Florida on Friday night after getting hit in the ribs, which were injured during the third game of the season. Legaux played the second half and scored his first touchdown since making a comeback from a devastating knee injury.
Cincinnati has no other experienced quarterback available.
___
Follow Joe Kay on Twitter: http://twitter.com/apjoekay