Chuck Pagano: 'Thank God' Colts have Andrew Luck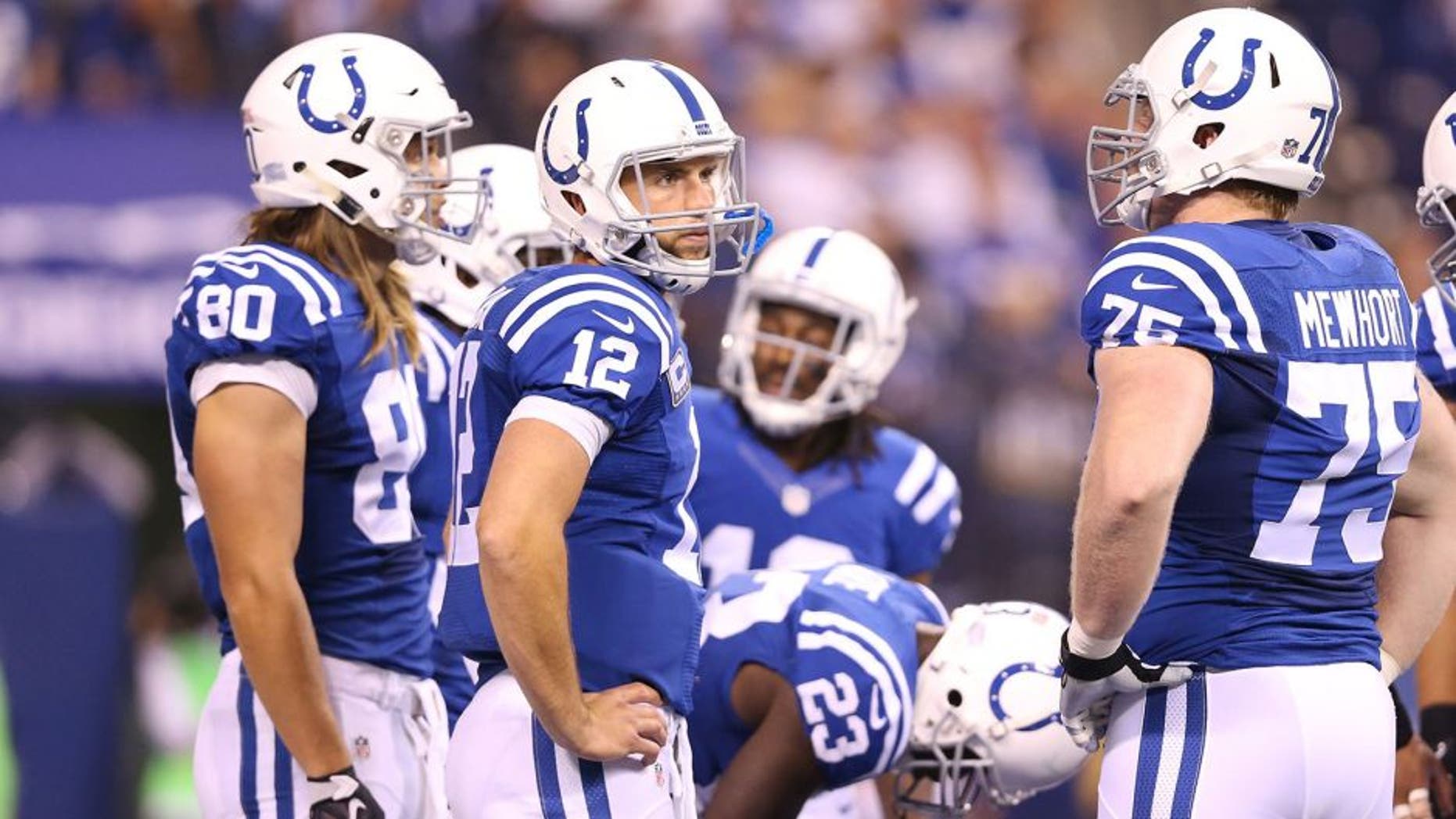 A day after Indianapolis head coach Chuck Pagano seemed to criticize star quarterback Andrew Luck in the wake of the Colts' 20-7 loss to the New York Jets, the coach sought to clarify his remarks Tuesday.
Luck threw three interceptions in the Monday night loss and fumbled once as well. When asked after the game about the quarterback's issues facing the blitz while playing behind an inconsistent offensive line, Pagano seemed to take a shot the three-time Pro Bowler.
"That's been the case for three years now. Has it not? He should be more than comfortable dealing with what he's dealing with," Pagano said, per ESPN. "We've got to get it fixed."
Pagano told reporters Tuesday his postgame comments weren't intended as a criticism of Luck.
"Really, it was complimenting our quarterback is what I was doing there," Pagano said. "You guys know how many different lineups we've had because of injuries and this, that and another. That's well documented over the last three years and the way he's been able to perform and lead this football team. Eleven wins three straight years and playoff wins.
"We have one hell of a quarterback. We have a great player and a great leader there. But again, it was more like, 'Hey we're lucky we have Andrew.' "
The coach went on to remark, "Thank God we have the guy that we have."
Despite being among the preseason favorites to reach the Super Bowl, the Colts have struggled through the first two weeks of the season. Indianapolis will look for its first win on the road Sunday against the Tennessee Titans.
(h/t ESPN)