Chuck Pagano says Andrew Luck needs to stop playing like a linebacker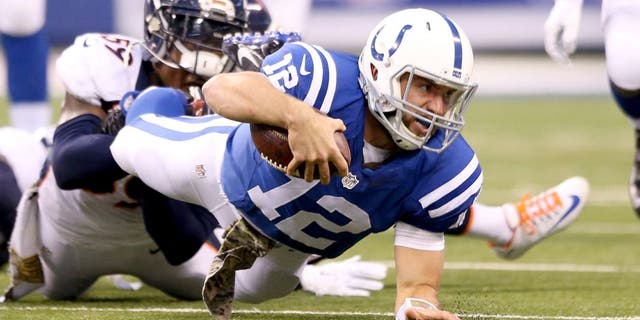 Andrew Luck is the face of the Colts, much like Peyton Manning was for over a decade. He's likely going to lead Indianapolis to a Super Bowl in short order ... if he can stay healthy.
The Colts' 2015 season was derailed due to Luck's injury-riddled year, which was partially due to the fact that he constantly fights for extra yards when scrambling. His toughness is unrivaled at the quarterback position, but it may actually be hurting the Colts. And head coach Chuck Pagano knows it.
"Get him healthy, keep him healthy, keep him protected, keep him upright," Pagano said of Luck, via ProFootballTalk. "He plays the position like a linebacker, with a linebacker's mentality. He can't do that all the time. We love how he can extend plays, but he's got to be smart and know it's OK to slide. You don't have to take some of those hits."
Luck is built like a linebacker, but he can't keep playing like one. The Colts can't afford to have another season where he only plays seven games, even if they do play in the weak AFC South. His health is paramount for the team and without him, Indianapolis will likely finish 8-8 or worse once again.
Like Ryan Fitzpatrick, Luke simply needs to learn when to slide and when to run out of bounds to save his body.