Christine Sinclair is still carrying Canada with her golazos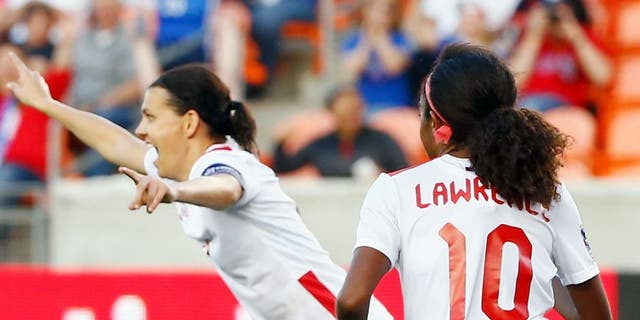 Abby Wambach has only just retired, and she's already got Christine Sinclair breathing down her neck in the all-time international scoring charts.
Sinclair scored two more goals in Canada's 3-1 win over Costa Rica on Friday, clinching her country a spot in this summer's Rio Olympics while upping her career tally to 161 international goals, just 23 shy of Wambach's record.
Sinclair's second goal was a beauty, too. Channeling her inner Dele Alli (remember this one?), Sinclair juggled the ball over her head to create some separation from her defender and sublimely volleyed home for the finish:
Oh yes. That'll do nicely.
At just 32 years of age and showing no signs of slowing down, Sinclair, barring injury, should eclipse Wambach's mark by the end of next year. Sinclair has averaged a shade over 16 goals per year over the last five years.
Hey, don't shoot the messenger, USWNT fans!