Chrissy Teigen wants in on Seattle Mariners ballpark naming rights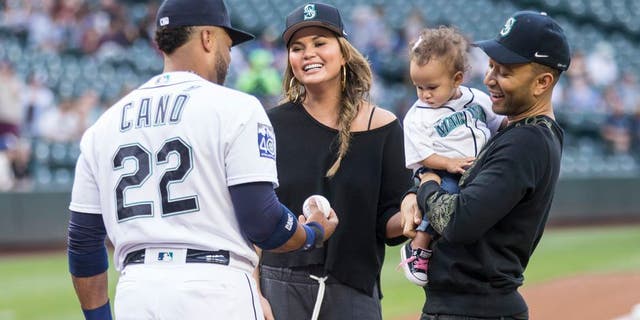 NEWYou can now listen to Fox News articles!
The Mariners announced Tuesday that the organizationwas ending its 20-year naming rights partnership with Safeco Insurance, meaning there'll be a new name for the Seattle ballpark after the 2018 season.
Model/tour-de-force Chrissy Teigen, who spent part of her childhood in Snohomish, Washington, quickly jumped in with her pitch.
TheMariners mocked this up quickly in response:
And Teigen was all over it:
Just last week Teigen was at the Mariners-Twins gamewith her husband, singer-songwriter John Legend, to accompanydaughter Luna as she threw out the first pitch.
Gotta admit: Teigen Field does havea nice ring to it.
Jasen Vinlove | USA TODAY Sports