Chris Weidman calls out Michael Bisping, the champion responds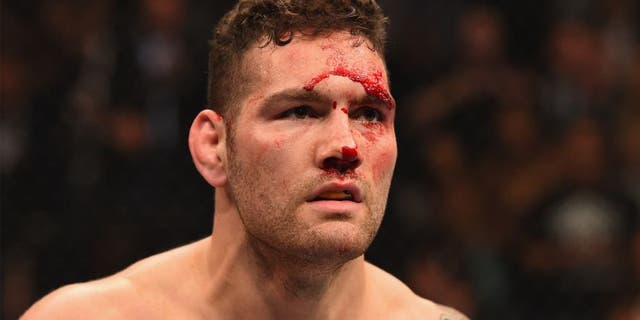 NEWYou can now listen to Fox News articles!
It didn't take long after Michael Bisping defeated Luke Rockhold at UFC 199 to win the middleweight title before a long list of opponents started banging the drum for the first shot at the new champion.
At the top of the list is former middleweight king Chris Weidman, who called out Bisping with a harsh Instagram post Thursday.
Weidman just underwent successful neck surgery to repair damage that forced him out of UFC 199, when he was supposed to fight Rockhold in a rematch, and now he has his sights set on Bisping's belt instead.
"Hey, Mike Bisping, was it a little easier saying my name before the opportunity of fighting me came? I don't hear you now," Weidman wrote. "I'm sorted out, bum.
"Let's see you try to shut me up Nov 12th on the biggest stage in the world. The fairytale is over soon, believe you me."
Along with the message, Weidman attached an interview Bisping conducted ahead of UFC 199, where he said he'd gladly give the former middleweight champion the first crack at his belt if he were victorious.
"When I beat Luke Rockhold, Weidman can be my first defense," Bisping said. "And I'll shut that (expletive) up once and for all."
The date Weidman mentioned is referencing UFC 205, which is set to take place in his home state of New York with the event scheduled at Madison Square Garden in New York City.
It didn't take long after Weidman's message landed online for Bisping to take notice and respond.
Now that Bisping is the champion, he will likely hear a lot more of these callouts, but it doesn't appear he's all that interested in facing Weidman at UFC 205.
Who Bisping will face next is still a mystery, but he'll likely book his next fight before the end of 2016 so the contenders can start lining up now.