Chris Weidman adds Frankie Edgar's striking coach to his team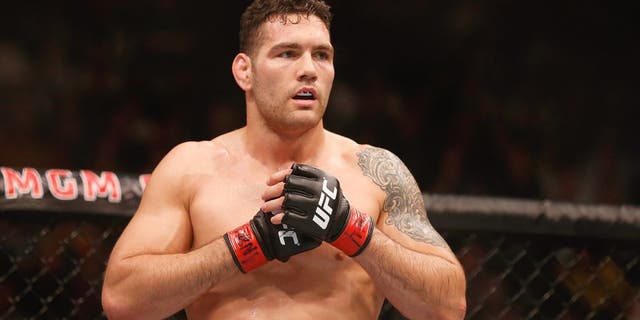 As Chris Weidman prepares for his June rematch with middleweight champion Luke Rockhold, he's looking to sharpen his tools by adding another top striking coach to help him during training.
Weidman has recently started working with coach Mark Henry, who is best known working with fighters like Frankie Edgar, Edson Barboza and Eddie Alvarez.
According to "UFC Tonight", Weidman was looking to expand his horizons a bit for training before facing Rockhold at UFC 199 in June.
Weidman fell to Rockhold this past December via fourth-round TKO, and he's hoping to get back on top of the middleweight division with a win in the rematch.
Throughout his entire career, Weidman has primarily only worked under head coaches Ray Longo and Matt Serra, but he felt he wanted to add another element to his striking game with Henry's assistance.
Weidman hasn't left his previous team, and Henry has actually trained fighters like Edgar for years alongside Ricardo Almeida, who came up along with Serra under Brazilian jiu-jitsu coach Renzo Gracie.
While the two teams aren't officially affiliated, Almeida and Serra are very close friends and have helped each other out in the past.
As for Henry, he's become one of the most well respected coaches in the industry after transforming Edgar from his wrestling roots into one of the top boxers in the entire sport.