Chris Paul named MVP of All-Star game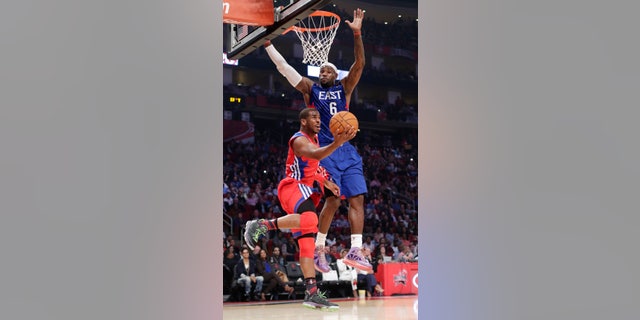 HOUSTON – Chris Paul became the first Los Angeles Clippers player to be NBA All-Star game MVP, scoring 20 points and handing out 15 assists in the West's 143-138 win over the East.
Paul is the third player to have at least 20 points and 15 assists in the league's annual showcase, joining a couple Hall of Fame point guards, Magic Johnson and Isiah Thomas.
Paul made 7-of-10 shots and went 4-for-5 from 3-point range. He sank two 3-pointers in the fourth quarter to help the West build a double-digit lead.