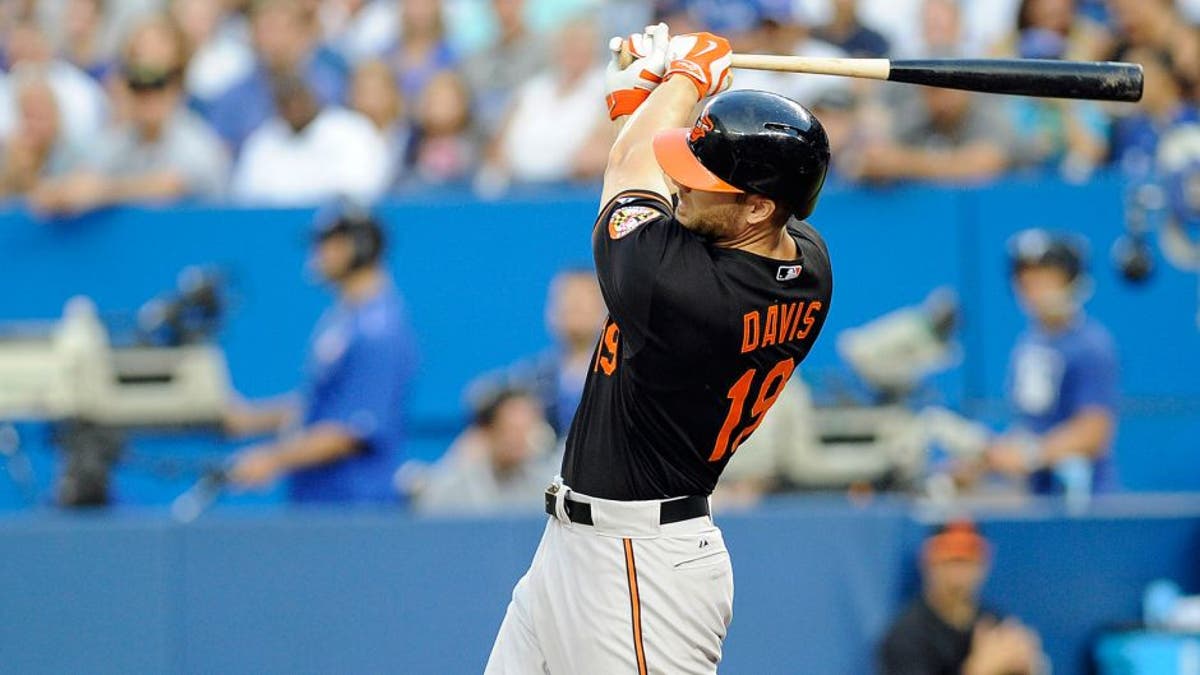 TORONTO -- Chris Davis hit two home runs to take the major-league lead with 40, Matt Wieters and Adam Jones both connected and the Baltimore Orioles beat the Toronto Blue Jays 10-2 on Friday night.
Ubaldo Jimenez (10-9) pitched 5 2/3 innings for the victory as the Orioles won consecutive games for the first time since beating Oakland on Aug. 16-17.
Toronto's lead atop the AL East shrank to one-half game as the second-place New York Yankees beat Tampa Bay 5-2.
Davis opened the scoring by leading off the second inning with a second-deck drive to right, then broke a 2-2 tie with a two-run shot in the sixth. Both homers came off Blue Jays right-hander Drew Hutchison.
The home runs were the 39th and 40th of the season for Davis, moving him past Seattle's Nelson Cruz. Davis, who hit 53 homers in 2013, is the first player in Orioles history to hit 40 or more in multiple seasons.