Chris Bosh explains why he doesn't want to give up on his career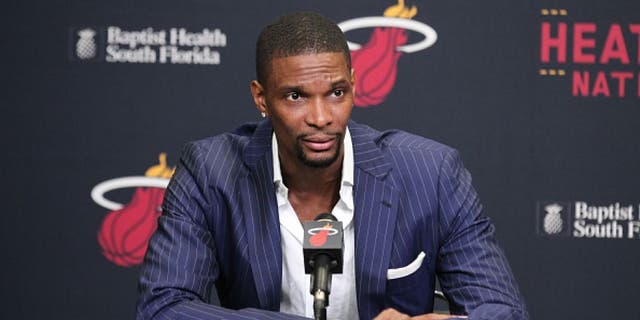 Chris Bosh's time with the Miami Heat appears to be over after the team's doctors didn't medically clear the veteran forward last month.
But Bosh, who has been diagnosed with blood clots in each of the past two seasons, isn't ready to give up his All-Star career. But why would Bosh, who has made nearly $200 million in his career, want to continue playing?
"I want my children to know that daddy was a fighter and he just didn't give up very easily," Bosh said Tuesday in a video on Uninterrupted.
Bosh, who has five children, is still on the Heat's roster and is owed $76 million for the next three seasons. He'll be paid that money even if he never sets foot on the court again, but for Bosh, it's difficult to just walk away from the game he loves.
"What I would say to the people who just see the money and kind of see my situation and say, 'Hey, just walk away,' I get it. I totally get it. I understand you. I hear you," Bosh said. "But I'm not really thinking about money. I'm just thinking about where my heart is. I love the NBA. I love playing basketball every day for a living."