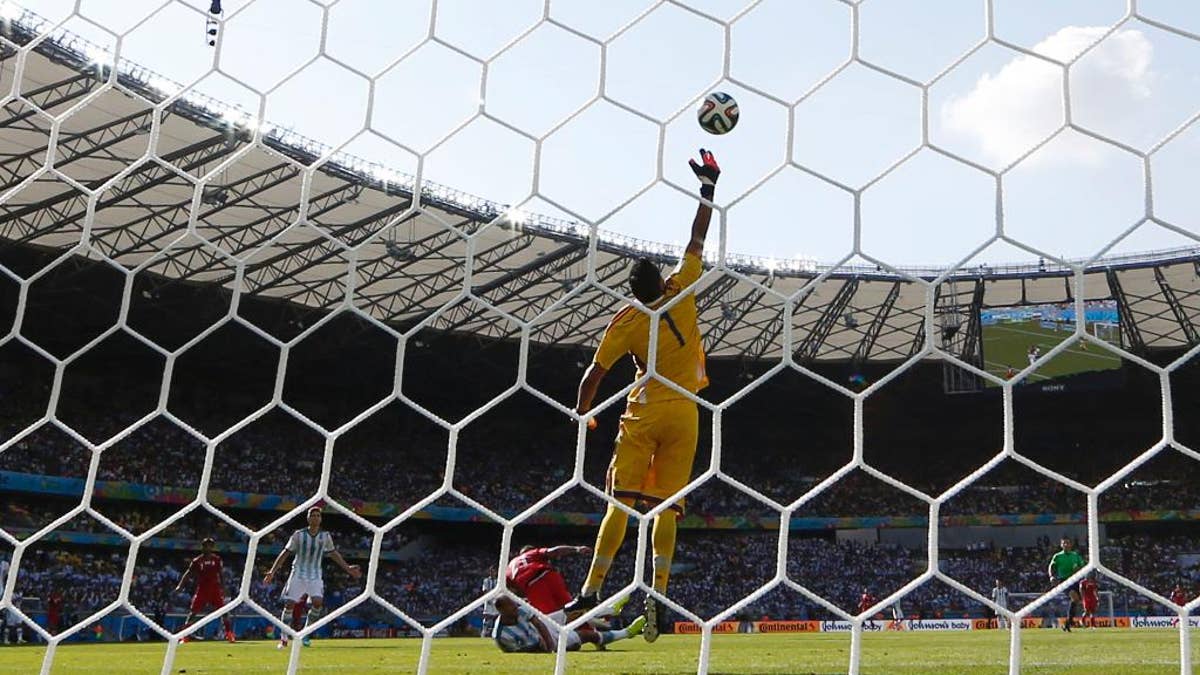 BELO HORIZONTE, Brazil – His nickname "Chiquito," or little guy, doesn't reflect the big role Sergio Romero has played in Argentina's World Cup campaign so far.
A backup goalkeeper in his club team, the 27-year-old Romero has been called the weak link in an Argentina squad packed with attacking talent.
But a string of crucial saves in Argentina's 1-0 win over Iran made him the team's most important player of that game, save for Lionel Messi.
Romero played down his role, saying "the important thing is that Argentina wins" and that he was just happy "to be able give the team a hand."
Despite being benched at Monaco, Romero has remained a starter for Argentina since 2009. If he starts against Nigeria on Wednesday he will reach 50 international caps.