Chip: Kenjon Barner is making a 'huge case' for roster spot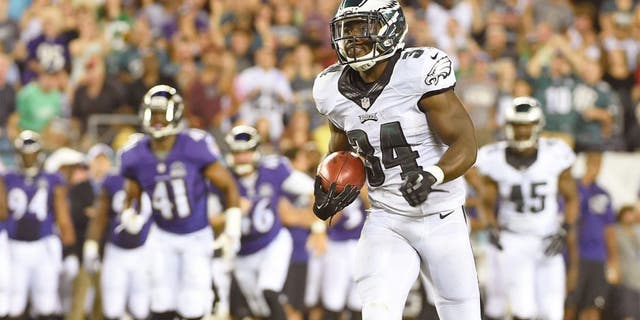 Another preseason game, another punt return touchdown for Eagles running back Kenjon Barner. The University of Oregon graduate has been an all-star this preseason. He has been an ace on special teams, and he is also running the ball well on offense.
The Eagles are extremely deep at running back, but Barner has caught head coach Chip Kelly's "He's making a huge case," Kelly said after the game, per Zach Berman of The Philadelphia Iniquirer. "You go back-to-back weeks with a punt return for a touchdown. I think he made some good plays in the run game. . . . I think he's putting himself in position. We talked about it last week and he's continuing to do that."
Barner is competing to make the roster as a running back, but he will most likely only play on special teams if he is to make the roster. Punt returner is a position previously occupied by Darren Sproles, but he could be ready to pass the torch.
(h/t Philly)