Chip Kelly: Tim Tebow has skills other quarterbacks don't have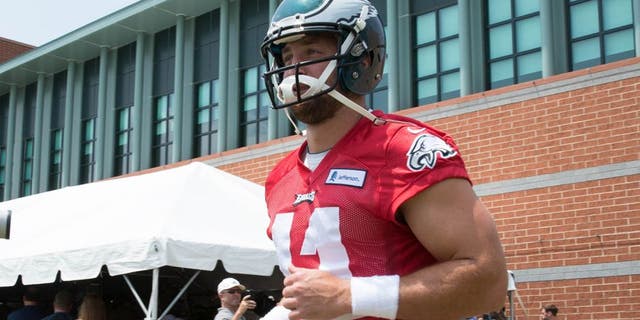 By almost every account, Philadelphia Eagles quarterback Tim Tebow has been very impressive throughout training camp so far. According to Eagles head coach Chip Kelly, Tebow brings something to the table unique to most quarterbacks in the NFL--his running ability.
"Tim has a lot of skills that a lot of other quarterbacks don't have,'' Kelly said to reporters before Thursday's training camp practice,per True Jersey, "because of the way he can run the football.''
According to beat reporter Mark Eckel, Tebow has put that skill on display on numerous big runs during the Eagles' first few training camp practices.
He has also earned praise for his throwing ability after retooling his mechanics this offseason. Beat reporter Eliot Shorr-Parks was specifically impressed with Tebow's touch on his passes during Thursday's practice.
(h/t True Jersey, @EliotShorrParks)