Chip Kelly: I've always had confidence in Bradford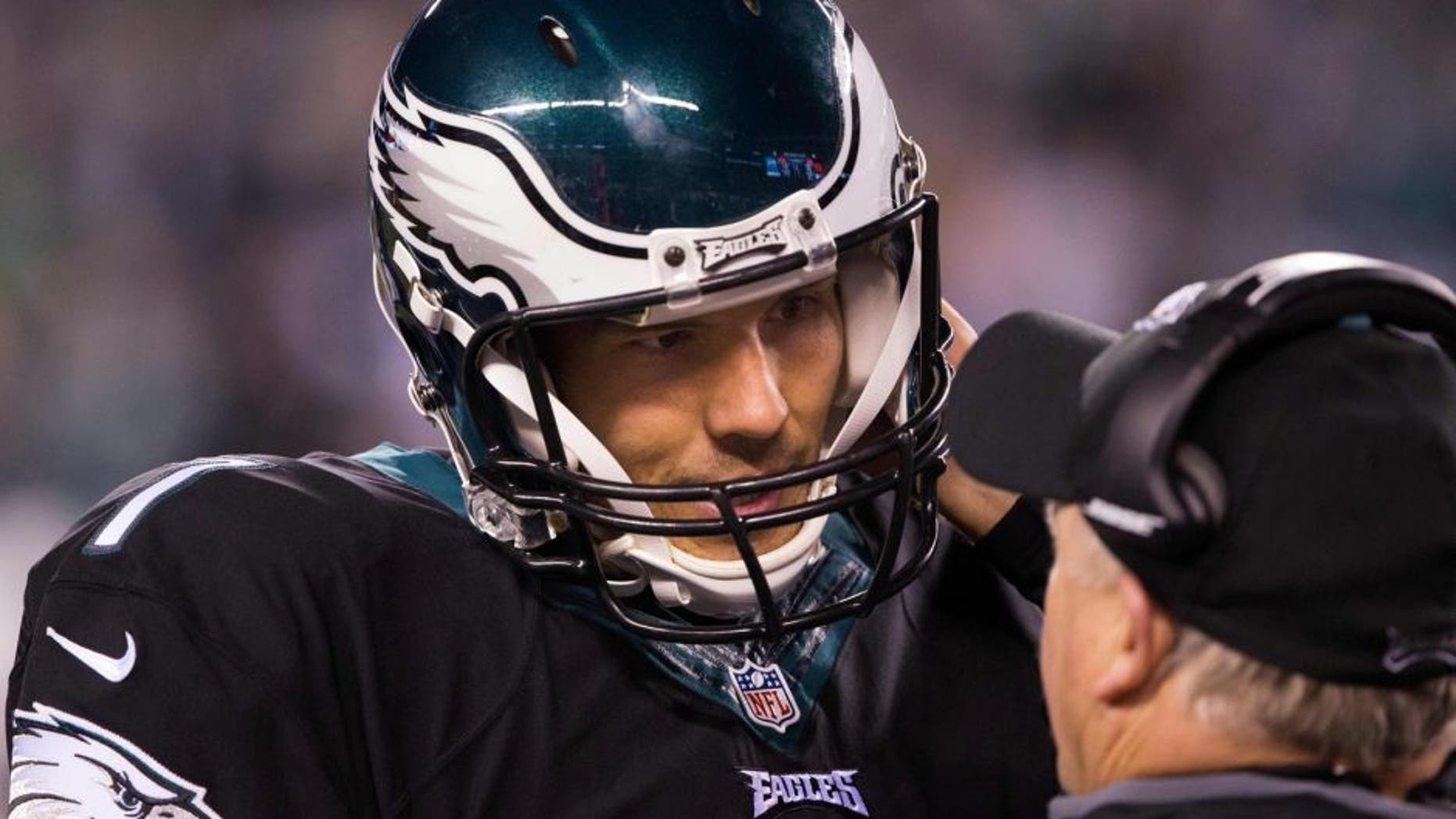 Eagles head coach Chip Kelly talks about Sam Bradford's Week 9 performance. Yardbarker
Philadelphia Eagles head coach Chip Kelly has never wavered in his support of quarterback Sam Bradford, as he reiterated after the quarterback enjoyed his best game as an Eagle in the team's 33-27 Week 9 win over the Dallas Cowboys.
"I've always had confidence in [Bradford]," Kelly said to reporters after the game, per Philadelphia Magazine. "I just think it's the way the game played out. I thought we were pretty balanced in being able to run the ball, and the once we kind of got moving, we had a lot of long drives. There were a lot of long fields for us."
Bradford completed 69.4 percent of his passes for 295 yards and a touchdown. After throwing 10 interceptions in the first seven games, Bradford finished Week 9 without any turnovers.
"He was really accurate in his throws today," Kelly said of Bradford. "He put the ball on guys in the right spot."
On the first drive of overtime, Bradford delivered a perfect anticipation throw that wide receiver Jordan Matthews took for a 41-yard game-winning touchdown. Kelly was specifically impressed with Bradford on this throw.
"It was a heck of a throw," Kelly explained. "[Bradford] threw it before the [Dallas cornerback] fell down, but he gave Jordan an opportunity to catch it and run.
"Sometimes those throws, if you're not accurate, it's a tough route to kind of turn up. You may catch it, turn around, and you get a good gain, but you don't have the chance to have a great gain. He gave Jordan an opportunity to run and get a great gain."