Chino Hills basketball parts ways with coach after public feud with LaVar Ball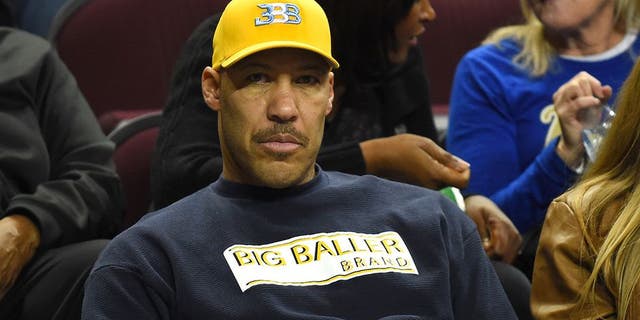 NEWYou can now listen to Fox News articles!
For the second time in twoseasons, Chino Hill High School will be looking for a new head basketball coach. The school whichLonzo, LiAngelo and LaMelo Ball have put on the map has parted ways with their coach from this season, Stephan Gilling, according to the LA Times.
Gilling just finished his first season at the school, leading the Huskies to a 30-3 overall record after taking over for Steve Baik, who led the to a state championship in 2016. However,public sparring with LaVar Ball the father of the Ballbrothers marred what was otherwise a successful season.
Gilling made national headlines a little over a month ago via an interview with USA Today, in which he described a confrontation with LaVar Ball in front of the team, which hampered chemistry going forward.
LaVar Ball responded to that accusation in an interview with Colin Cowherd on "The Herd" less than a week later [go to the 3:30 mark inthe video above]:
"I'm not undermining [the program]," Ball told Cowherd. "That's something that he said.
"He's saying that because he's sad now because he's no longer in the [Ball] camp. He knew what he was getting into when he gotthe job. Who you think got him the job? How do you get to be a young, black coach for the No. 1 team in the nation? And you never had a freshman headcoaching job?"
Ball later explained that not only did he train Gilling when he was younger, but that his wife helped him write the resume to get the head coaching job.
Regardless of the particulars, Chino Hills will be looking for a new head coach this summer.
LaMelo Ball still has two years left at the school, as middle brother LiAngelo gets set to go to UCLA and Lonzo prepares for the NBA Draft.
FOX Sports reached out to LaVar Ball for comment but he was unavailable.