Chiefs WR Jeremy Maclin will gladly pancake a defender if he has to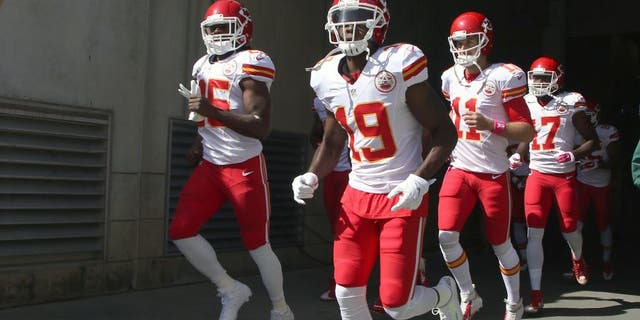 Jeremy Maclin is a No. 1 receiver who'll volunteer to block. He's probably earned that contract already. John Grieshop Getty Images
Jeremy Maclin is earning that big offseason contract -- and not just by hauling in Alex Smith passes.
The team's No. 1 receiver has turned into a hard-nosed blocker on the perimeter of head coach Andy Reid's running offense, too.
Case in point: Maclin threw a block that sprung Charcandrick West on an 80-yard touchdown dash in the fourth quarter. The block was vicious enough to force its recipient, Broncos star T.J. Ward, to throw a punch in retaliation.
Ward was ejected. Maclin was absolutely elated.
"You saw him downfield blocking people," Reid told ESPN's Adam Teicher. "That's how he rolls. He's not going to back down from anybody."
(h/t ESPN)