Chiefs starters will probably sit in the preseason finale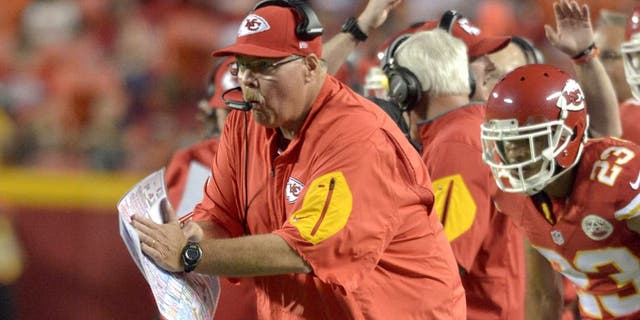 Don't expect much star power in the annual preseason battle of Missouri-based teams.
Head coach Andy Reid said as much as his backups prepare to get the lion's share of work against the Rams on Thursday night.
"Most of the guys - the ones that we're on the fence about - are going to get an opportunity to play," Reid told reporters.
Guys he's already sold on -- like Alex Smith, Justin Houston, and Jamaal Charles -- will all probably get the night off. Kansas City will need all hands on deck for the Houston Texans in Week 1.
Until then, the score still doesn't matter much. Reid just wants a better handle on his players before making the final call on roster moves.
"We'll go through and evaluate," he said. "There are some spots that are very important for the reps, that these guys get in for our evaluation of them."