Chiefs' Mike Catapano: I'm NFL's 'leanest, meanest' 290-pounder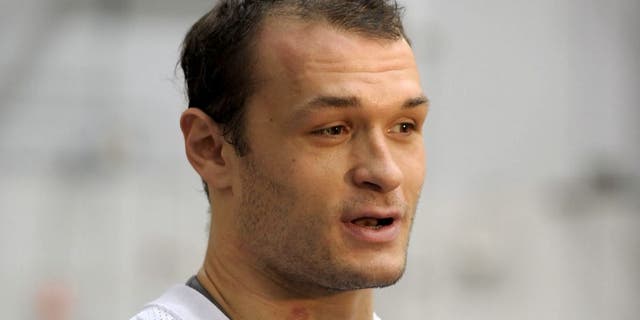 Mike Catapano wants to tell you about his new and improved physique.
The Chiefs' defensive end packed on 20 pounds of muscle this offseason, after all. And he's actually leaner now than he was as a 270-pounder last season.
"My frame was meant to be this big," Catapano told the Kansas City Star. "Definitely. I don't think you're going to see many 290s that look like me."
A concussion and several illnesses cut Catapano's second season short last fall. He team would just settle for a big season from the bulked-up end.
He'll have his chance to contribute right away. With nose tackle Dontari Poe out indefinitely, K.C. will need more from the entire defensive line.
It's a challenge Catapano is ready to step up to, new physique and all.
"I went from a caterpillar to a butterfly," he said. "I think I'm the leanest, meanest 290 right now."