Chiefs in the exact quarterbacking situation as their last playoff win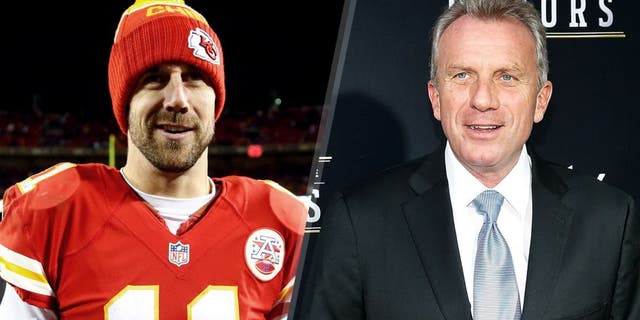 NEWYou can now listen to Fox News articles!
Alex Smith is in for one crazy playoff victory, if history is any indication.
After all, his Kansas City Chiefs have seen this playoff matchup before. Their last playoff win came 22 years ago in Houston. They were led by a former San Francisco 49er, too.
Joe Montana harnessed all of his old magic on Jan 17, 1994. He had sore ribs and a swollen left hand, but still guided Kansas City to a 28-point second half and a huge comeback win.
They lost to the dynasty Buffalo Bills in the next round. And the Chiefs haven't won a playoff game since that comeback.
That is, until Smith renders the 22-year circle complete and ends the drought as only a former 49er can.