Chiefs fans taunt Texans, Houston with 'just like baseball' chant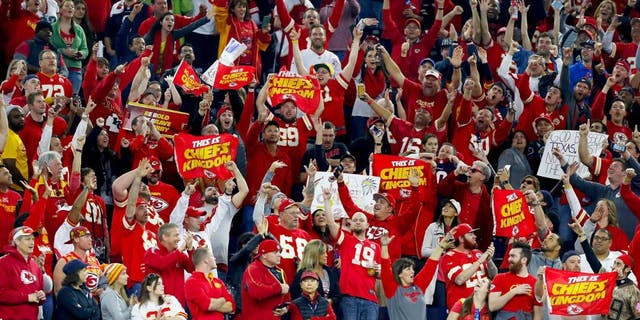 NEWYou can now listen to Fox News articles!
The Kansas City Chiefs won their first playoff game in 22 years on Saturday, toppling the Houston Texans by the score of 30-0. It was a totally one-sided affair, as the Chiefs returned the opening kickoff for a touchdown and never looked back.
Toward the end of the game, some particularly vocal Chiefs fans in the stands began chanting "Just like baseball!," alluding to how the now World Series Champion Kansas City Royals dispatched the Houston Astros in the ALDS back in October. Naturally, video of this chant that made the rounds on social media on Saturday night:
The Royals' Twitter page commended the Chiefs for their efforts as well:
After years of drought, the Kansas City sports world is very much alive and thriving at the moment.