Chiefs fans still own the Guinness record for loudest stadium cheers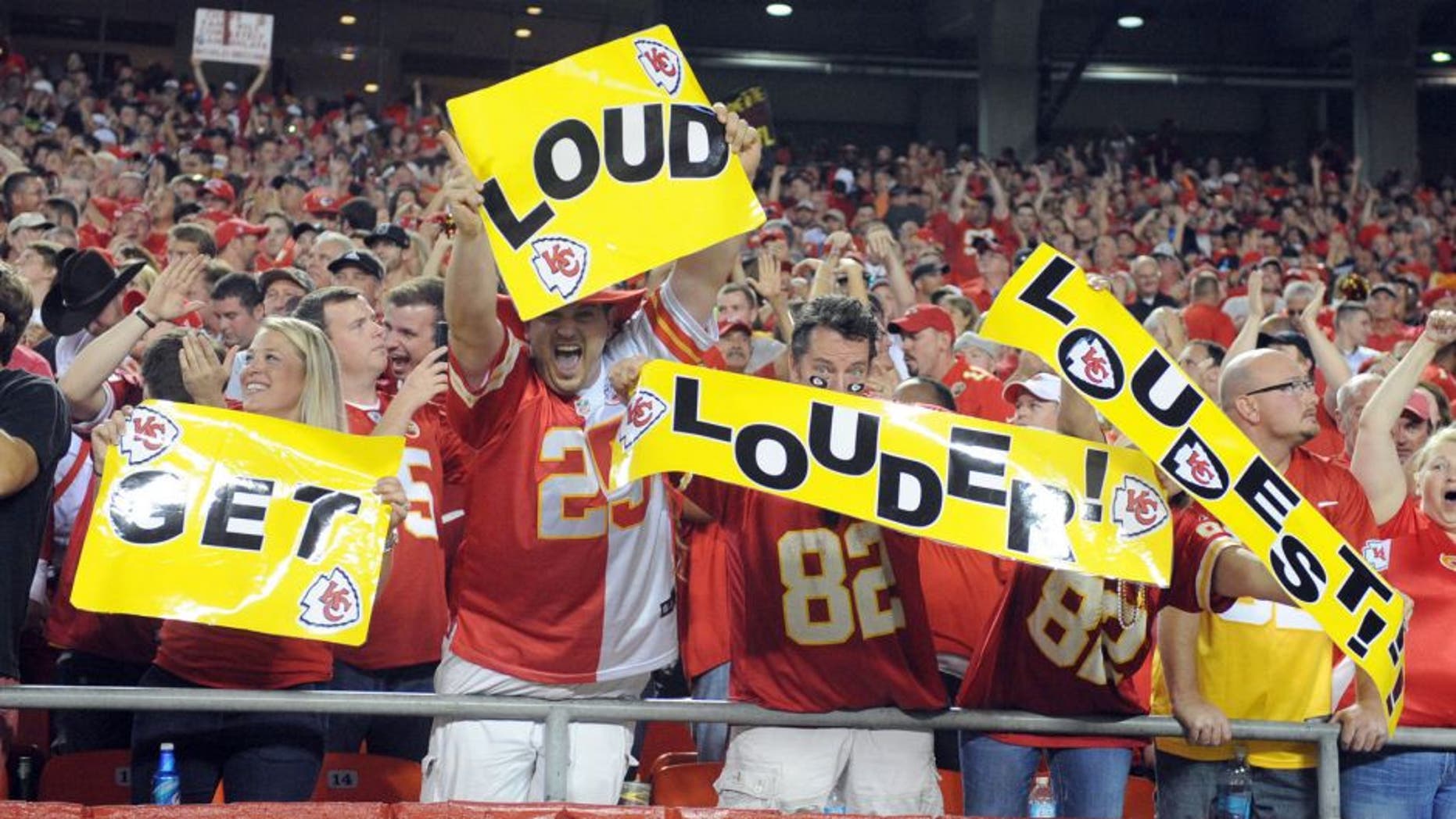 "Chiefs Kingdom" is an apt nickname, after all.
The red-and-gold clad fanbase still rules over the NFL when it comes to stadium noise. According to the Buffalo News, Bills fans attempted -- but fell short -- of the Chiefs' top mark.
Last September, Kansas City entered the Guinness Book of World Records for their record stadium sound. The Seattle Seahawks briefly held the title last year before K.C. reclaimed it.
The Chiefs still reign supreme. Bills fans hit 124.8 decibels when Karlos Williams scored against the Patriots last weekend. That's still 20 decibels short of K.C.'s record.