Chiefs defensive backs are banged up after blanking the Broncos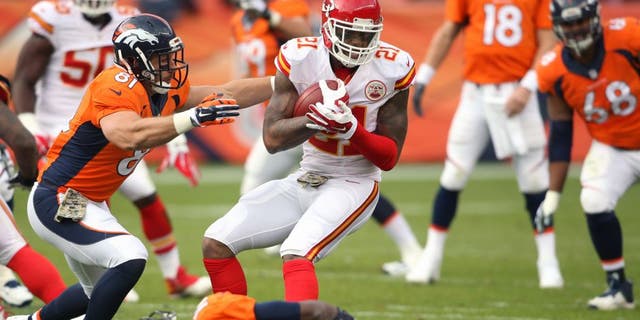 The Chiefs' secondary needs a little time to heal after throwing down in Week 10. Chris Humphreys USA TODAY Sports
Two members of the Chiefs' ballhawking secondary are feeling beat up after a beatdown.
Cornerback Sean Smith (knee bruise) and safety Tyvon Branch (foot) are both banged up after a five-interception game last Sunday against the rival Broncos.
Smith's injury doesn't sound too serious. He was walking around the Chiefs locker room without a visible limp, according to Terez A. Paylor of the Kansas City Star.
Branch, a rotational safety, could miss more time. He'll receive an MRI after leaving Sunday's game in the first quarter.