Chicharito will play for Mexico in Copa America Centenario, skip Olympics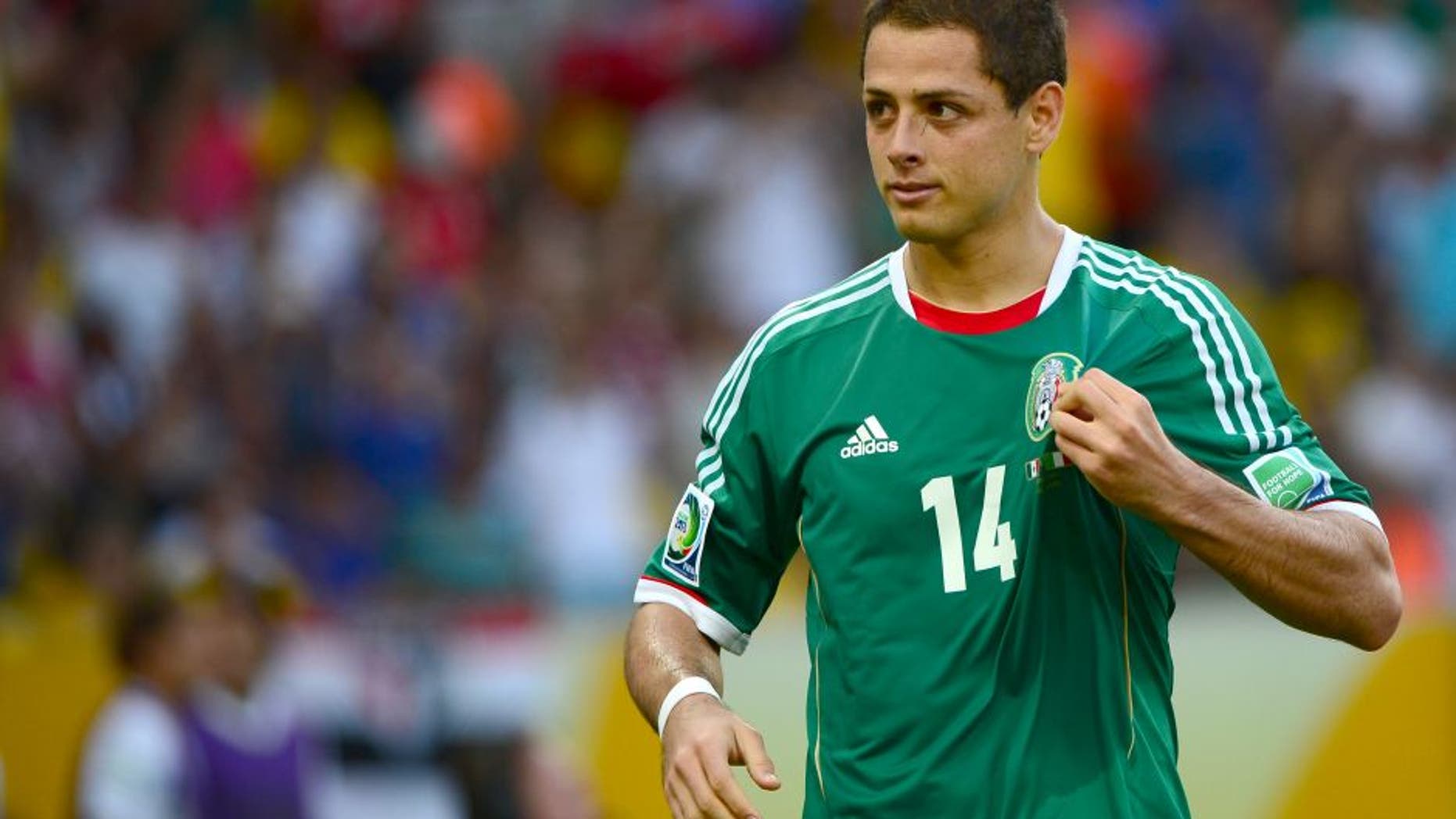 Javier "Chicharito" Hernandez will play for Mexico at Copa America Centenario, but not the Olympics. The star striker confirmed the decision on Thursday, saying he, Mexico and his club Bayer Leverkusen were all on the same page.
"The Mexican federation wants me to go to the Copa America," Hernandez told the LA Times. "It's not only my decision. It's like 50-50, the decision. The federation wants me to go to Copa America and I decided to go to Copa America.
"Not because I don't want to go to the Olympics. It's because it's the best for ... my club, for me and for the federation."
Copa America Centenario is set for June, while the Olympics are in August. From a timing perspective, a player could play in both tournaments. But most clubs don't want their players participating in two summer competitions because it would leave them with little offseason and time to rest.
Barcelona refused to let Neymar play in both tournaments, despite Brazil's desire to have him in Copa America and the Olympics. The club offered Brazil the choice of which tournament Neymar would play in and they decided that he would play in the Olympics. Brazil are hosting the Olympics, which certainly played into the choice.
The problem with the Olympics is that they run from August 5-21, which means that any players in them would miss the start of the club season. That would be especially damaging to Bayer Leverkusen if they finish fourth in the Bundesliga, because Chicharito would have to miss their Champions League playoff to take part in the Olympics.
"The most important thing here is what my club as well wanted. If we finish fourth, I cannot go to the Olympics. So it's not my decision. And if we finish third, the thing is I need to do preseason.
"So it's not only my decision. Not only 100 percent mine."
Mexico won the gold medal at the 2012 Olympics, so they head to Rio hoping to defend their title. But the Olympics aren't an especially prestigious tournament. It is a U-23 event, with three overage players per team. Chicharito would have been one of Mexico's overage players if he played.
With Chicharito cleared for Copa America, Mexico have a real chance of winning the mega tournament. El Tri have normally done well when invited to Copa America, but this is a special edition of the competition with it expanded to 16 teams and adding six countries from CONCACAF. It will also be held in the United States, where fans are expected to pack huge NFL stadiums. With added competition and interest, this is an all new challenge for all teams involved.
Mexico are comfortable in the U.S., playing matches in the country regularly and to an adoring stateside fanbase. That will be the case again at Copa America Centenario, where they will have more fan support than any other team in the tournament. They will also have their biggest star now that Chicharito is all set to play.
MORE FROM FOX SOCCER