Chicharito, Carli Lloyd named CONCACAF players of the year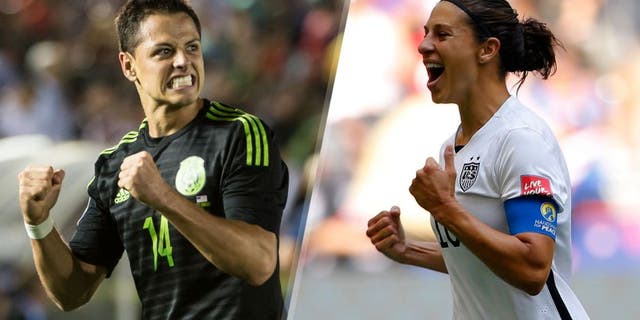 MIAMI BEACH, Fla. -- American midfielder Carli Lloyd and Mexican forward Javier Hernandez have been selected CONCACAF's Players of the Year.
Lloyd, also voted FIFA Women's Player of the Year, scored a hat trick in the World Cup final, where she earned the Golden Ball as top player.
Hernandez scored the first goal for Mexico in its playoff win over the United States for a berth in the 2017 Confederations Cup.
The governing body of soccer in North and Central America and the Caribbean announced the awards Friday.
Tim Howard was selected Goalkeeper of the Year for the third straight time. Fellow American Hope Solo won the women's goalkeeper award. Jill Ellis of the U.S. was picked as the top women's coach and Hernan Dario Gomez of Panama as the best men's coach. El Salvador's Joel Aguilar and Costa Rica's Kimberly Moreira were the top referees.