Chicago's Quintana on Duffy: 'Best left-hander in the American League'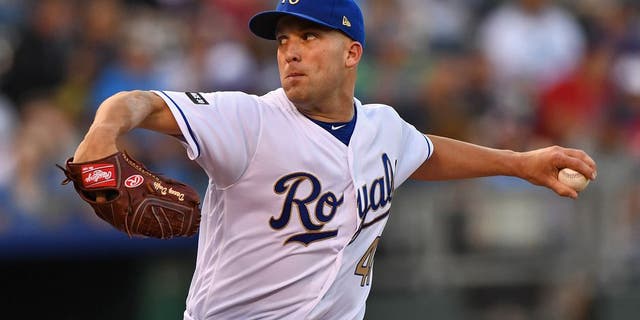 Jose Quintana of the Chicago White Sox and Danny Duffy of the Kansas City Royals -- two of the top left-handers in the American League -- will face off Tuesday.
The Royals halted a nine-game losing streak Monday with a 6-1 triumph over the White Sox in the opener of a four-game series.
Quintana picked up a rare victory over the Royals last week in Chicago, striking out 10 and giving up just one earned run on five hits. Overall, Quintana is 2-9 with a 4.27 ERA in 23 career starts against the Royals.
"Same approach," Quintana said of facing Kansas City in back-to-back starts. "Nothing changes. Sometimes, we watch the video to see if we do something wrong to any hitter in particular. But we go to the same approach.
"I use my strength and throw the ball well. That's the focus for any pitcher any night. Every time I want to use my strength. Every pitcher does that. You know you can throw better. When you face a team a lot, you have to do that."
Would Duffy prefer not to face the same club in successive starts?
"It's part of the schedule," Duffy said. "It doesn't matter to me. Every fifth day -- in this case on my seventh day -- I'm ready to go, whomever it is."
Quintana is aware he needs to keep the Royals' score down with Duffy starting.
"He's the best left-hander in the American League, nasty stuff," Quintana said. "But my hitters are ready for him."
They were ready last Tuesday as Duffy gave up a season-high six runs on nine hits over 4 2/3 innings, his shortest outing of the season, in a 10-5 loss to the White Sox.
"I think I've got to figure out a way to utilize all of our weapons a little bit more," Duffy said. "That's a deliberate kind of stuff. You know what I mean, down and away and up and in. You've just got to mix it up, try to keep it simple, just locate better."
In 17 career games against Chicago, including 15 starts, Duffy is 6-3 with a 3.67 ERA.
The White Sox are 13-11, a half-game behind the first-place Cleveland Indians in the American League Central in the early-season standings. Most preseason forecasters did not have Chicago contending in the division.
"To be honest with you, I'm not really too worried about any of that stuff," White Sox manager Rick Renteria said about surprising people. "We've talked about that before. We're taking care of today, and every day we can give ourselves a chance to go out there and win a ballgame, that's what we're trying to do.
"At the end of the day, it's a long season, it's a long grind, and we'll see where we end up falling and hope it's in a good place."
The Royals got off to a slow start, and at 8-16, they are in last place in the division.
"They're going through a bad stretch right now," Royals manager Ned Yost said of his players. "But they've been through bad stretches before. … I know their personalities. You know what makes them tick. You watch for those things and make sure none of that changes, that they're getting too overly frustrated."
The White Sox are hopeful of getting outfielder Avisail Garcia and his AL-leading .368 batting average back Tuesday. He sat out Monday due to left groin tightness.
The White Sox optioned rookie outfielder Jacob May, who was struggling with an .056 batting average in 15 games, to Triple-A Charlotte. They will announce his replacement Tuesday.