Chicago White Sox José Abreu Breaks Rookie Records For Runs Batted In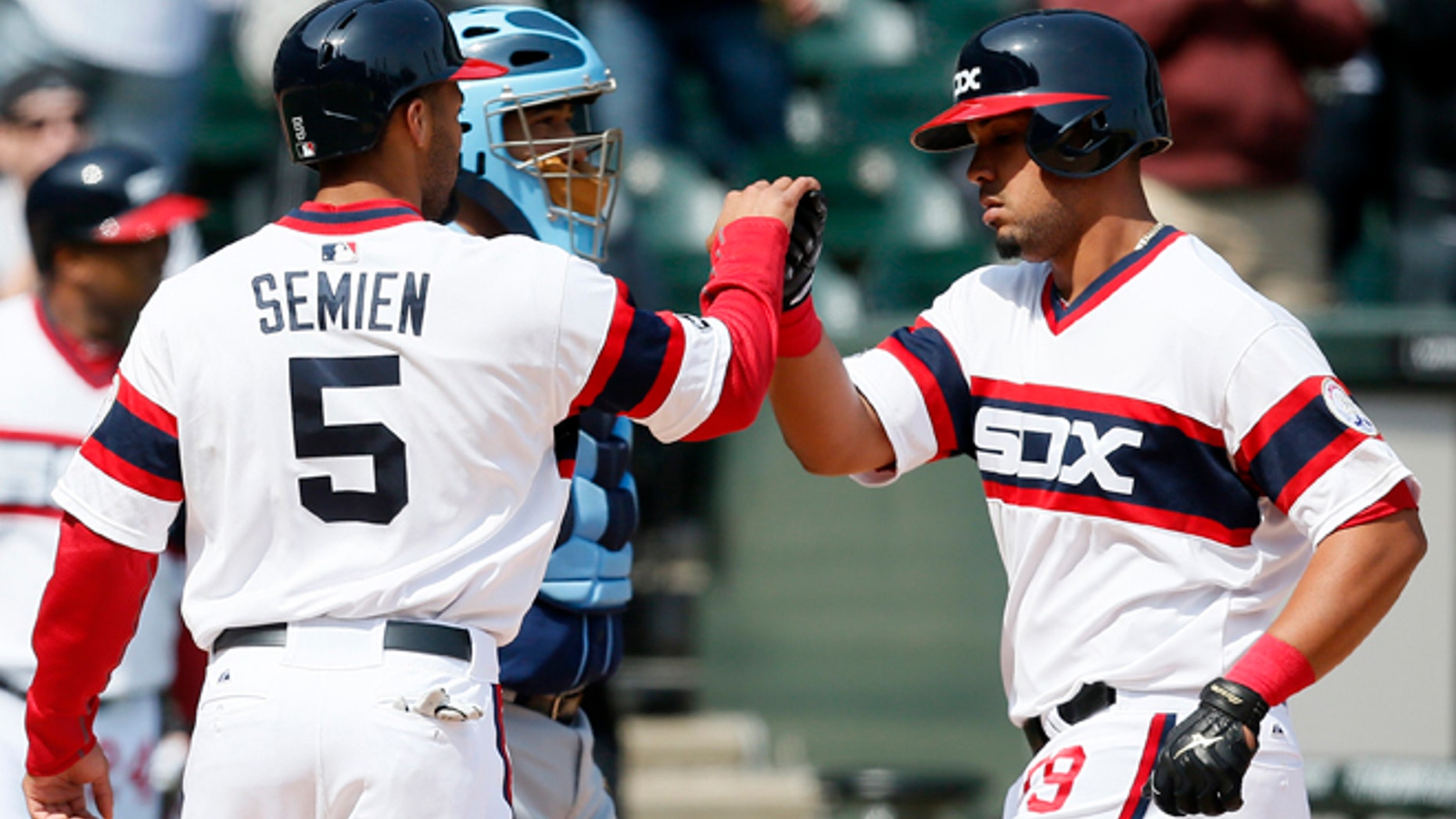 Forget about Albert Pujols, here comes José Dariel Abreu.
The 27-year-old Chicago White Sox first baseman, who escaped from Cuba last August, on Sunday broke Pujols' record of most runs batted in by a rookie through the end of April. It was a 9-2 win over the Tampa Bay Rays.
Abreu hit a home run with one runner on and a two-run single to bring his RBI total for the young season to 31. Pujols set the previous record of 27 back in 2001.
The home run was the 10th of the season for Abreu, which leads the major leagues by one over Pujols.
Abreu's previous home run, a game-winning grand slam on Friday night, broke the record for most home runs in March and April for a rookie, which had been shared by Pujols, Kent Hrbek and Carlos Delgado.
Abreu spoke to reporters after the game through an interpreter--White Sox manager of cultural development, Lino Díaz—and was asked if he was surprised how quickly he's found success at the big league level [http://mlb.mlb.com/news/article/mlb/white-sox-jose-abreu-sets-rookie-rbi-mark-for-april?ymd=20140427&content_id=73583790&vkey=news_mlb].
"Yes, I am surprised," Abreu said. "Especially with the cold weather, the way it is right now."
He added, "I go to the field to play baseball, help the team. I really don't go looking for records, but they're definitely welcome."
Abreu broke the record in the sixth inning, connecting off the first pitch thrown to him by the 2012 American League Cy Young winner, David Price.
"He's pretty strong," Rays manager Joe Maddon said. "I've been talking about how impressive he's been this series. He is good. He's gonna get better."
The all-time record for most home runs by any player during March and April is 14, set by—guess who?—Pujols in 2006. With three April games left to Abreu, that might seem too big a hurdle.
More easily attainable is the RBI record, which Mark McGwire and Juan González both achieved in 1998.
Follow us on twitter.com/foxnewslatino
Like us at facebook.com/foxnewslatino